Unlock more than a job
Nuance is where the ambitious come to work. Where the passionate thrive. Where innovators and go-getters build solutions, push limits, challenge constructs, and see possibility where others cannot. Join us and let's reinvent how people connect with technology and each other.
Supporting you from day one
We want you to be your authentic self. To build meaningful relationships. To find your path, discover what makes you happy, and grow your career on your terms. As a company made of many for many, our shared commitment to our communities and our customers fuels us every day. We are one team—solving problems, celebrating differences, and cheering each other on.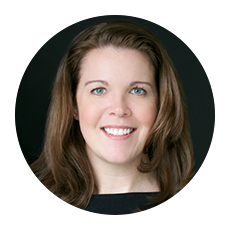 We want our employees to feel energized and have the opportunity to do their best work every day—and we're here to support them at every step. At Nuance, you'll grow, learn something new, expand your skills, and have some fun along the way.

Beth Conway
Executive Vice President and Chief People & Places Officer
Career development
At Nuance, you'll work with the brightest minds in the industry. But every mind needs sharpening. From executives to interns, we encourage our employees to be lifelong learners. Creative thinkers should always tinker—striving for more innovative ideas and smarter solutions.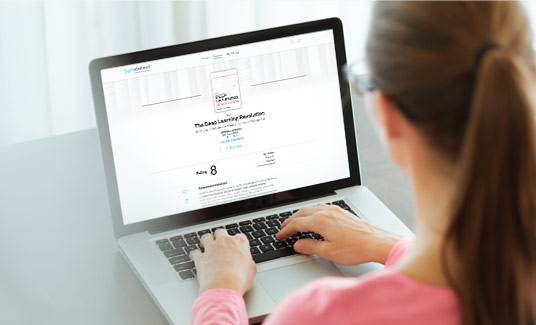 Nuance offers all employees free access to learning platforms like O'Reilly, IEEE Xplore Digital Library, and getAbstract. Dig deeper, develop your skills, and discover new ways to improve.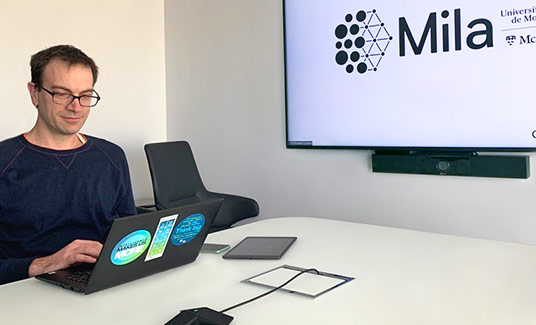 Our virtual I-Cubed Series and Engineering & Research Conference gives you a chance to go behind our technologies, connect with colleagues, and join or present during the live sessions.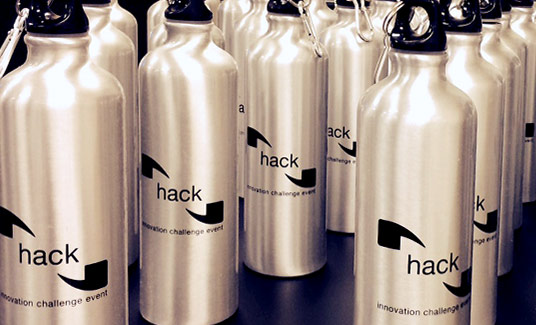 Bring your ideas to life in our internal Innovation Challenges hackathons. Solve common customer issues, automate an internal process, create the next big thing—and have fun!
Diversity and inclusion
Transforming how we connect starts with a culture where everyone feels welcome, heard, and valued. Our team is stronger when diverse perspectives are celebrated yet commonplace—that's how we deliver the best solutions for our company and our customers. Nuance Networks, our internal Employee Resource Groups, enable employees to connect, participate in events, and make a meaningful impact.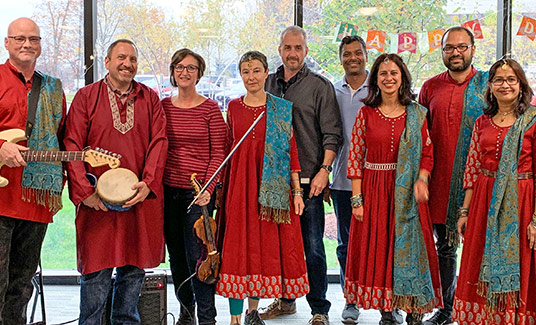 Multicultural Association for Diversity Empowerment (MADE)
MADE fosters an environment where diversity is embraced and cultures are recognized. By building on the talents and backgrounds of each individual, we can achieve autonomy, advance personal and professional growth, and help Nuance maximize success.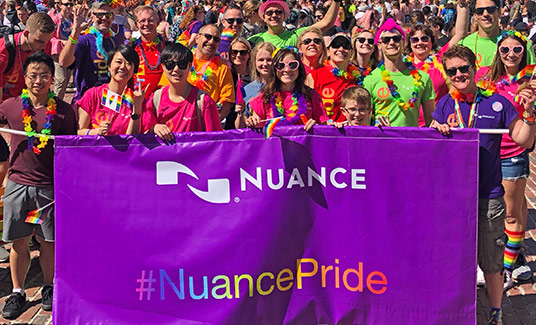 An inclusive LGBTQ+ community of employees and allies, Nuance Pride focuses on common interests and initiatives, actively promotes an open and inclusive culture within Nuance, and provides support, education, and networking and social opportunities.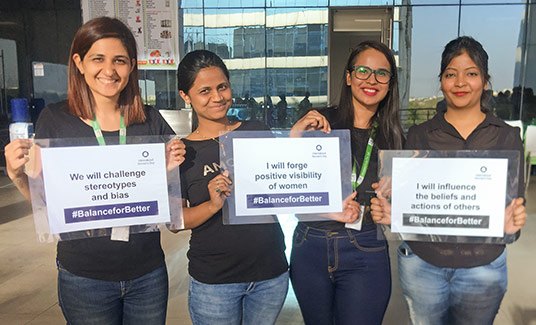 WIN supports, inspires, and empowers women through networking events and educational initiatives for women in the workplace and beyond. WIN serves as a voice for the women—and men—at Nuance to learn from each other and make a difference.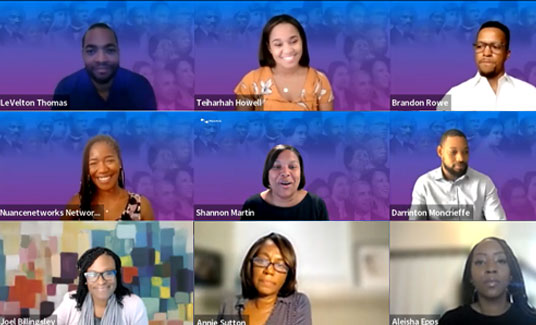 Black Employees in Nuance Group (B.E.I.N.G.)
Created to foster equity, representation, career development, allyship, and networking opportunities for Nuance's African American employees, B.E.I.N.G. is a supportive community in which acceptance is key and allies are welcome.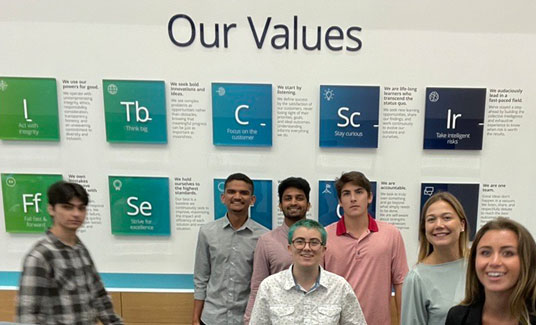 Young Professionals Network (YPN)
Develop relationships and engage with peers across functions at YPN, which aims to develop, connect, empower, and retain young professionals at Nuance through networking and career development initiatives.
Community impact
We believe caring makes us more, and we're committed to giving back to the communities in which we live and work by donating our time, money, energy, and skills. Through the Nuance Cares Program,(Open a new window) we can give more to the social causes and community initiatives that are important to every one of us—within Nuance and beyond.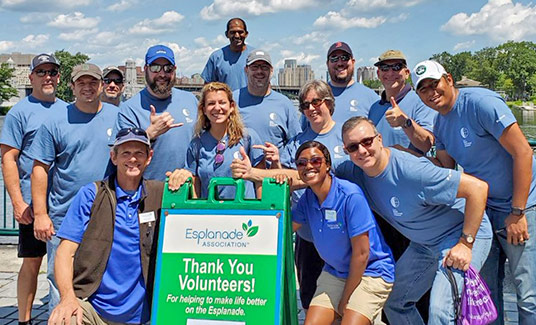 Spend your 16 hours of annual volunteer time at organizations that are meaningful to you. Choose where and when—and we'll partner with you to make your contribution go even further a one‑for‑one match on all global employees' eligible donations.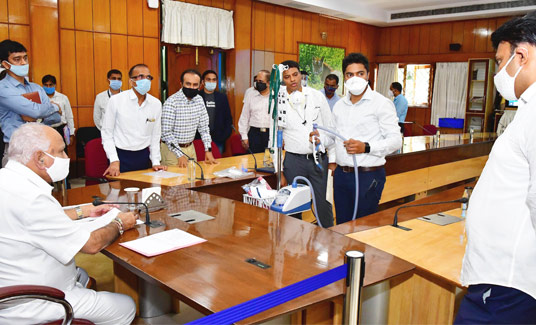 Nuance donates to many organizations across sectors, including healthcare, STEM, and disaster response. As one of our COVID‑19 donations, we proudly partnered with the United Way Bengaluru and donated medical equipment to hospitals and ration kits to daily wage workers and migrants in India.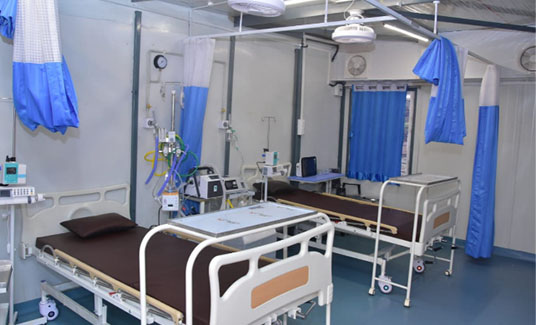 Meeting the moment in India
Answering an urgent need for overflow medical facilities near our Pune office, we partnered with the Government of India and the NASSCOM Foundation to set up a mobile hospital in June. The 20-bed micro-hospital includes a 12-bed isolation ward, an 8-bed intensive care unit (ICU), and a dedicated treatment space for outpatient service.
Nuance Cares allows me to be involved in my community in so many ways, including experiences with Habitat for Humanity, The Children's Hunger Project, Toys for Tots, and March of Dimes that changed my perspective and opened my heart. I'm forever grateful—the program gives me a chance to give to others while discovering my own passions.
Courtney J.
Nuance Business Development Associate