IACP 2022
Microsoft and Nuance can help your organization improve productivity while delivering transformative outcomes. Our outcomes‑focused AI solutions help agencies improve the quality of reporting, officer safety, and community visibility.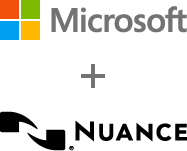 Better police documentation, all around.
Learn why 400+ law enforcement agencies use Dragon
Schedule a demo
Fill out the form to schedule your Dragon demo at IACP 2022, booth #4216.