Amplifying your ability to help others
Delivering cost savings, increased revenue, and more accurate reimbursement
$1B+
of appropriate reimbursement annually for healthcare organisations
$3B+
annual savings for enterprises
$2B+
annual fraud prevention savings
Solutions that enable you to be more efficient, more effective, and more engaged
88%
increase in physician satisfaction
80%+
increase in Net Promoter Score
70%
improvement in situational awareness for state police
Fostering success in your work and advancing the quality of healthcare
40%
reduction in duplicate diagnostic imaging
82%
increase in follow-up tracking
47%
increased capture of extreme severity of illness
The Nuance difference
Forged over more than 20 years of leadership in conversational AI, our legacy is as distinctive as our technology. Here's the "how" that drives the superior outcomes we deliver to customers.
Technological superiority
The world's leading organisations rely on Nuance for the industry's most advanced conversational AI and ambient clinical intelligence.
Domain-specific experience
Our deeply embedded technology is engineered to meet industry‑specific needs and requirements.
Flexible partnering
Known as a trusted, full‑service partner that places relentless focus on our customers' success, Nuance delivers AI transformation your way.
Established footprint
With global range, incumbency in key verticals, and a loyal, long‑tenured customer base, Nuance has built trust over 20+ years of consistent leadership.
Nuance was there
From one of the first voice recognition systems to the most advanced ambient clinical intelligence ever introduced, Nuance has played a foundational role in the emergence of conversational AI.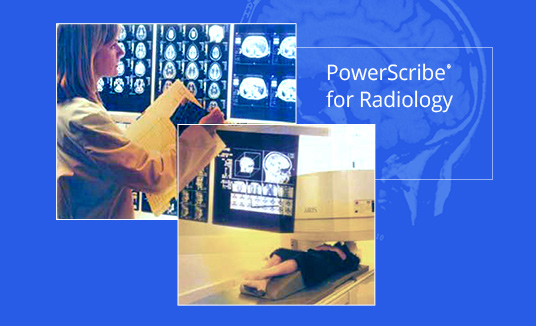 Radiology moves from transcription to speech recognition
The introduction of PowerScribe® delivers the first clinical speech‑to‑text automation for healthcare, cutting transcription costs by 87% and reducing report turnaround time by 91% for early adopter Duke University Medical Center.
6 degrees of Dragon®
What do Richard Dreyfuss and Nuance have in common? In 1997, Dragon NaturallySpeaking was released at the World Trade Center, becoming the world's first continuous speech dictation system for consumers.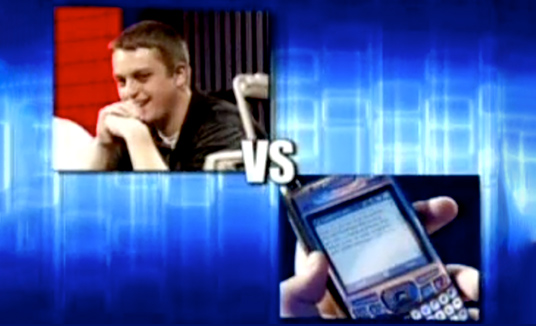 Don't text and drive...unless you're Dragon
In 2006, Dragon swept the competition in "The Amazing Race," a man‑machine showdown that pitted Dragon against a Guinness World Record holder for speed‑texting and Top Gear's "The Stig," who attempted to complete device-related tasks in a simulated driving environment.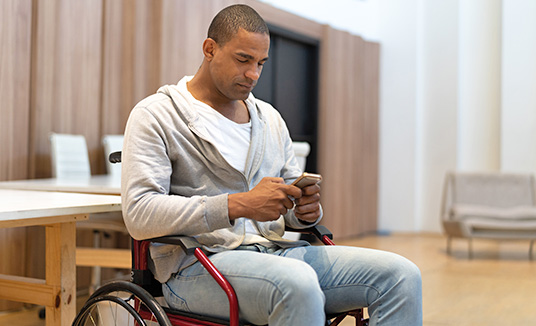 Speaking from the heart
When we asked customers to tell us their stories for the 2009 "I Speak Dragon!" Contest, we had no idea how powerful those stories would be. Their testimonials are proof of the transformation that happens when visionary people are empowered by the right technology.
Dragon's cameo on Ellen
In 2010, Dragon Dictation was one of 50 apps selected for the iTunes Hall of Fame. In 2011, Ellen called out Dragon as a personal favourite, demonstrating its ability to understand even the stickiest tongue twisters.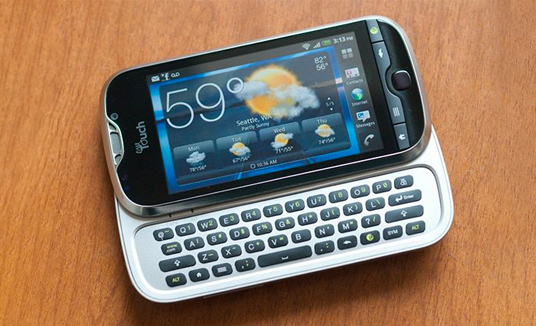 How the Genius Button™ got even smarter
T-Mobile's Genius Button was already head of its class in 2011, when Nuance applied natural language voice technology to deliver new features, enhanced capabilities, and Hands‑Free mode innovations to optimise its Android™‑powered smartphone.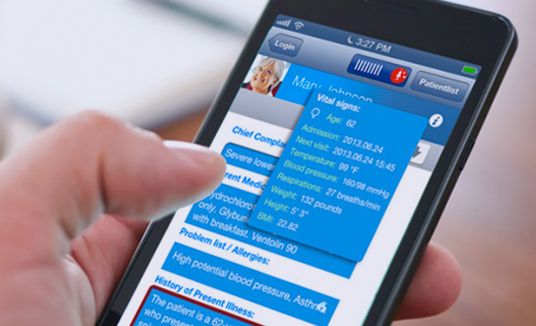 Taking EHR OOO
Nuance was first to enable mobile EHRs with speech recognition in 2012, untethering doctors from their desktops and allowing them to securely document medical records on the go.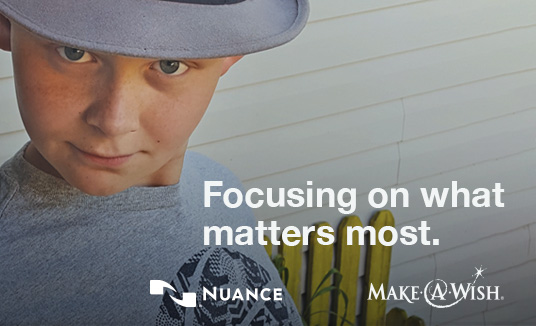 PowerShare travels to help make wishes come true
Nuance was honored to enable safer, more carefree travel for Make‑A‑Wish® kids by connecting them to Nuance PowerShare, the largest pediatric image sharing network in America. Access to cloud‑based imaging frees families from worry and potential delays in care while on the move with Make‑A‑Wish.
ASR, meet TV
In 2015, Nuance automatic speech recognition (ASR) technology enabled the first major TV network provider to deliver a voice interface to customers through the remote control. The Comcast X1 remote revolutionized customer experience, was adopted rapidly, and today well over 1.5 billion voice commands are made monthly.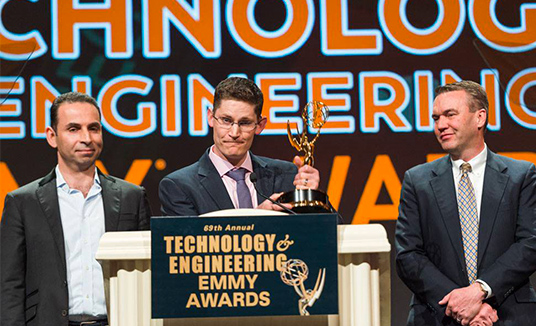 Our red carpet moment
Though Nuance prefers to keep the spotlight on our customers, we were honoured when Dragon TV was selected for a 2017 Technology & Engineering Emmy® Award in the "Contextual Voice Navigation for Discovering and Interacting with TV Content" category.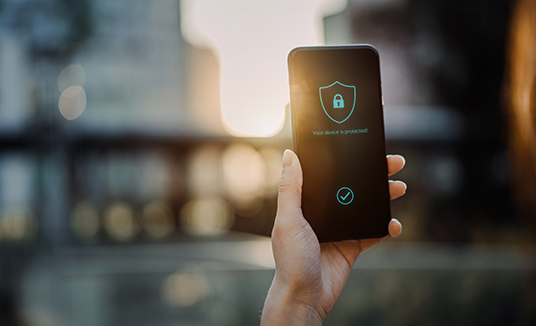 A biometrics breakthrough
When Nuance updated its market‑leading biometric security solution in 2018, it changed the game with an industry‑first form of behavioural biometrics that can catch fraud in real time based on choice of words and patterns of speech or writing.
Industry first in ambient clinical intelligence
To say the Dragon Ambient eXperience™ (DAX) made a splash when it was introduced at HIMSS 2020 would be an understatement. Nuance demonstrated the transformational ability to deliver on the promise of real, unscripted ambient clinical intelligence.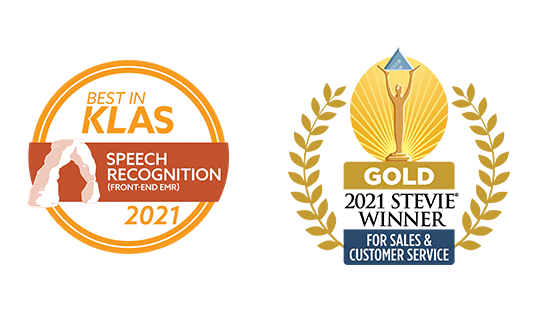 Time for a new trophy case
No less than six of our customers won prestigious 2021 Stevie® Awards for Nuance solutions ranging from digital messaging to Agent AI capabilities, which made us even prouder to earn Technology Partner of the Year. 2021 was also a banner year for Dragon Medical One (DMO). Hailed by clinicians as the #1 conversational AI speech recognition solution, DMO earned top honors with the 2021 Best in KLAS Speech Recognition (Front‑End EMR) award.
AI that understands your expertise
Here are just a few of the industries that rely on Nuance to unlock value in more than 31B transactions a year.