Medical transcription technology
Emdat, now a part of Nuance Healthcare, is a suite of applications used by healthcare providers, Medical Transcription Service Organizations (MTSOs), and medical documentation personnel to streamline the medical documentation process.

All‑in‑one platform for medical transcription and documentation
A HIPAA-compliant web-based solution for creating and managing dictation and transcription data delivery and storage, our technology can mimic the clinic workflow and route documentation automatically. Transcriptionists boost their productivity and accuracy, administrators monitor and manage the pace of document creation in real‑time, and clinicians quickly document patient encounters with a choice in voice capture devices.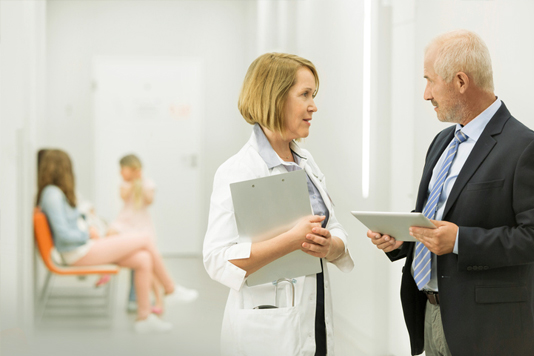 Medical transcription platforms that elevate healthcare organization performance
Whether you work at a large IDN or hospital, a smaller regional hospital, or an ambulatory organization, we have everything you need to quickly and efficiently capture patient stories.
Powered by the Emdat suite of applications, our transcription solution for ambulatory clinics and regional hospitals was built to address the unique needs of their environment. With customizable features that cater to a range of system‑wide, specialty, location and individual user needs, our technology can mirror and automate current documentation workflows to maintain the documentation status quo—all within a quick go live timeframe.
Are you a current user who needs assistance?
Our support team is available 24/7 to assist Nuance MTSO Partners and current users of the Emdat suite of applications (InScribe, InSync, InTouch, InQuiry, InCommand, InVision, Shadowlink, Shadowprint).
Call 1-800-858-0080 or
Get support
Software designed to improve MTSO service value
With the rise in EHR use, budgetary constraints, government regulations and physician burnout, medical facilities are demanding more and more value from their Medical Transcription Service Organizations (MTSOs).

The Emdat suite of applications, now a Nuance solution, allows MTSOs to provide their clients with an efficient, economical, voice-driven documentation method that drives productivity while improving quality. Our transcription platform supports MTSO business growth with enhanced marketability, competitive positioning, enhanced MT performance and robust business management tools.
Drive clinician satisfaction with convenience
Offer the flexibility of dictation on a computer, recorder or telephone. Better yet, a robust mobile app delivers anytime, anywhere, quick and easy documentation.
Boost clinician efficiency and document quality
Flexible preferences and template options present a familiar, intuitive environment that dramatically improves productivity and ensures capture of effective content.
Safeguard service quality
Automated routing shortens turnaround time while unlimited levels of Quality Assurance safeguard accuracy.
Enable interoperability with any EHR system
As a complementary solution to documenting in an EHR, our technology pulls discrete clinical information content from the narrative and discreetly populates the EHR behind the scenes.
Oversee and direct day‑to‑day operations
A few simple clicks can reroute work, pay transcriptionists or invoice clients, while a library of transcription production, user, and workflow reports identify areas of improvement.
Optimize document creation
Automatic file delivery, formatting and population of demographics improves transcriptionist productivity and accuracy. Process dictations through our powerful speech recognition software to lower transcriptionist fees and increase profit margins.
Ready to talk about a more accurate and productive approach to transcription?
We're listening.