Want to improve clinical documentation? Just say the word.
We make it easy and fast to update your electronic patient records. Our clinical speech recognition solutions allow doctors and nurses to capture and document patient data quickly and more accurately, saving them time, and improving the quality of the care record and speeding up healthcare data availability and quality.

Forget about typing!
Dragon Medical solutions accurately translate the doctor's voice into a rich, detailed clinical narrative that feeds directly into the EPR. Enter and capture health data simply using voice recognition software.
Avoid mistakes with Dragon Medical solutions that recognise clinical vocabulary and adapt to your voice, style of speaking and accent.
Dragon Medical speech‑to‑text features free up time by disentangling the healthcare professional from the keyboard and the screen.
Your voice, understood using voice recognition software. A simple, natural, intuitive tool to updating your EPR.
Ability to capture a more complete, accurate patient story supports better clinical decision making.
No matter how you work, we have a Dragon Medical solution to match. Choose from desktop, or a hybrid deployment approach‑on‑premise or cloud.
Nuance solutions are designed to work with industry standard clinical IT platforms—including Allscripts, Cerner, CSC, EMIS Health, McKesson, Sectra, GE. Find a full list of our partners here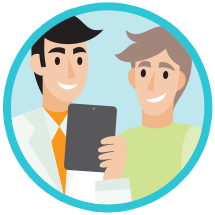 Doctors can dictate 150 words per minute—three times faster than using a keyboard.
To cloud or not to cloud?
(Hint: there is no wrong answer)
Whether you want to capture your doctor's narrative locally or leverage the power of the cloud, Dragon Medical has an option that works—and all of them feature fast, accurate, and responsive clinical speech recognition software with end‑to‑end security. And with a single voice profile, clinicians can get up and running faster across clinical workflows, care settings, devices, and apps with a seamless, consistent, and personalised experience across back‑end, front‑end, on‑premise and cloud‑based speech solutions.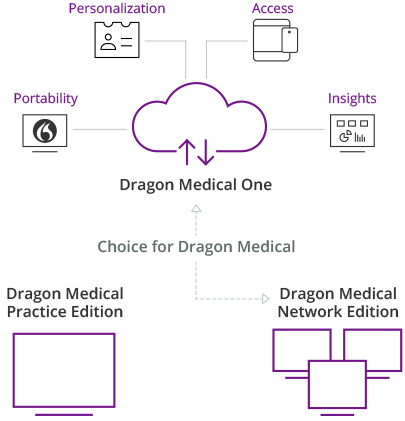 Solutions
There's a Dragon Medical for everybody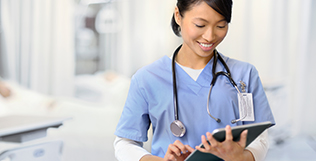 Cloud platform for organisations of all sizes
Get cloud-based voice recognition software to capture the patient story directly in the EPR from anywhere—with no need for on-site servers or storage. This fully scalable solution was designed with virtualisation in mind and supports acute and ambulatory IT infrastructures with one-click deployment. Nuance-hosted administration tools manage user voice profiles, automate updates, and provide a robust set of analytics and insights to ensure you are maximising your investment.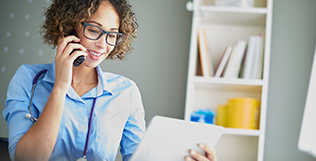 On-premise solution for large departments, clinics and sites
Medical speech recognition that communicates easily with existing workflows, and is compatible with all common EPR platforms. This scalable, front-end speech recognition on-premise solution helps you improve documentation, eliminate transcription costs, and increase efficiency, profitability and clinician satisfaction.

Our suite of clinical documentation solutions and voice recognition software is a perfect complement for busy clinicians and healthcare organisations who want to make no compromise when it comes to quality.
There's a Dragon for everyone
Explore the entire Nuance suite of Dragon Professional and Individual Solutions
More advantages
Enhancements beyond process & cost
Conserve the patient story
The effort needed to complete the regulatory requirements of basic structured information and the essence of the patient story—the narrative including the involvement e.g. of carers and relatives—becomes constrained or is even lost. The story of the patient journey disappears becoming instead a collection of unconnected data points.
Enjoyment and satisfaction at work
Healthcare workers find having good patient relationships is the most satisfying part of their job. However, they are becoming de-motivated and frustrated with an overload of administration and the lack of time spent with patients. Speech‑recognition software helps to improve the day‑to‑day working lives of the healthcare professionals in the NHS and other health institutions because they are certain that their documentation is more accurate and complete to provide better quality care.
Hospitals migrate to a paperless process
Speech to text solutions that work with clinical systems such as the EPR are a key part of making a paperless NHS a reality. In a 2016 research report from the Nuffield Trust on delivering the benefits of digital healthcare, 'voice-recognition' technology is highlighted as one of the ways healthcare professionals of the future will spend less time on administrative tasks and routine communication.
Freed from the burden of administration by using speech‑enabled clinical documentation doctors, nurses and therapists have more time to observe, listen and interpret the patient story and put the patient back at the centre of care. More time, better communication, empathy and involvement in the process of their own care will improve concordance with medical treatment and is likely to improve quality of care outcomes.
Award-winning solutions that have won over the industry
10,000
healthcare facilities worldwide
500K+
clinicians in 10K+ organizations worldwide
300 million
patient stories get told accurately every year
Dragon Medical Solutions
Boost your digital dictation, cut transcription costs, enable your clinicians to directly document in the patient records, in their own words: