Nuance DAX supports WellSpan Health's approach to community care
The people of WellSpan Health fulfill a central mission of service: one patient, one community, one unique healthcare need at a time. They work closely with the community to increase access to care for as many of their neighbors as possible. As part of this commitment, WellSpan deploys sophisticated clinical technology that transforms care models in the communities it serves. By facilitating effective relationship-based care and increasing efficiency to serve more patients, Nuance DAX is helping to further WellSpan's important mission.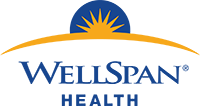 "Our community needs lots of providers, and patients need more appointments; there are new patients that we can't accept because of the lack of providers in the community. DAX will help to open us to more new patients—that is the main goal of having DAX in our practice."
—Dr. Mokarroma Sharmin, Family Medicine Specialist, WellSpan Health
97%
Patients agreed physicians (using DAX) were more focused, personable, and engaged
80%
Physicians using DAX said they could see more patients
9 min
Average decrease in patient wait times for one physician
Challenge
Maximize the ability to serve local communities while devoting sufficient attention to each patient's unique needs and backgrounds.
Solution
Nuance Dragon Ambient eXperience (Nuance DAX)
Results
Enables providers to direct their full attention to patient conversations to hear their stories and absorb subtle details
Reduces physician burnout by alleviating in‑visit stress and shrinking after‑hours workload
Increases patient capacity
Patients signal higher satisfaction and more personable provider interactions with Nuance DAX
When Dr. Mokarroma Sharmin walks into her family medicine practice in central Pennsylvania, she must juggle a substantial amount of information. On a given day, her daily schedule can include up to 30 patients of different ages, demographics and backgrounds. While no two patients are the same, Dr. Sharmin applies one constant principle: connecting with each patient at a personal level.
Dr. Sharmin recognizes the importance of devoting as much attention as possible to each individual. She worries her patients can sense her note-taking is a distraction. "As a patient, I would feel better if my doctor is looking at and talking to me instead of splitting time between the computer screen and my face."
Since implementing DAX, Dr. Sharmin has witnessed an immediate impact on patient satisfaction: "Patients do not feel hurried or rushed and are feeling more connected with me. Often, patients have multiple issues to discuss. Now both of us have the opportunity to discuss them more deeply—rather than needing to return to my desk and document, I can say, 'let's hear everything you have to say today.'"
Importantly, she has been able to facilitate more fulsome, attentive discussions without extending the length of the encounter—making every minute of every visit count for the patient.
"All of my fellow providers that have implemented DAXare very happy. The product has improved our work-load and our patient encounters to the upper level of satisfaction."
Better patient‑physician experience, all around.
Discover how to improve care quality, boost efficiency, and reduce physician burnout with the Dragon Ambient eXperience.
Join a virtual demo