Outperform your peers: leverage clinically focused Artificial Intelligence to impact your quality outcomes
Better clinical documentation, all around.
Healthcare financial leaders are increasingly turning to AI-powered technology to support CDI teams, and track and influence revenue. During a recent discussion with Becker's and Nuance, several healthcare financial execs shared their tips for success.
To learn more, please download the eBook.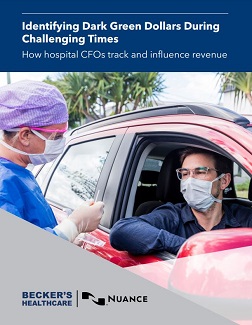 See what you + Nuance can do
Fill out the form below to discover how AI-powered technology can support the financial performance in organizations of all sizes.