Facing the future: Solving today's issues while preparing for tomorrow's challenges
The Nuance Challenge virtual series presents
Facing the future
Panelists discuss how they are managing today's issues in an evolving healthcare landscape while planning for future unknowns. The conversation explores the strategies and solutions our clients and partners are using to remain current and agile, maximize their investments, drive quality, and improve care.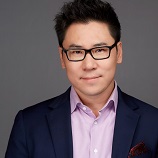 Woojin Kim, MD
Musculoskeletal Radiologist and Imaging Informaticist
Dr. Kim is Chief Medical Officer at Equium Intelligence, a start-up he co-founded in intelligent, data-driven resource management. He is also a musculoskeletal radiologist at the VA Palo Alto, CA. He was the Chief Medical Information Officer at the Healthcare Division of Nuance Communications from 2016 to 2019. He was a co-founder of Montage Healthcare Solutions, acquired by Nuance in 2016. Dr. Kim has been an active member in imaging informatics within various societies, including ACR, SIIM, and RSNA, focusing on data mining, analytics, and machine learning.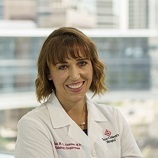 Marla Sammers, MD
Pediatric Radiologist, Texas Children's Hospital
Dr. Marla Sammer is Pediatric Radiologist in the Community Division at Texas Children's Hospital, and Associate Professor of Radiology at Baylor College of Medicine. Dr. Sammer's professional goal is to improve patient care wherever possible, particularly by improving the underlying delivery systems in medical imaging.
Register to view on‑demand
Discover how to solve today's issues while preparing for tomorrow's challenges.