Dragon Ambient eXperience | Ambient Clinical Intelligence
See Nuance DAX in action
Better patient-physician experience, all around.
Join a live virtual demo of the Dragon Ambient eXperience (DAX) and discover how to document in‑patient and telehealth encounters automatically. Nuance DAX, an ambient clinical intelligence solution, allows physicians to turn the chair around and focus on the patient, save time, preserve the physician‑patient experience, and eliminate after‑hours work.
Rehumanize healthcare
Instead of spending two hours on administrative tasks for every hour spent with patients, Nuance DAX helps promote higher quality care by giving physicians the time they need—and their patients deserve.
50% reduction in time spent documenting care
70% reduction in feelings of burnout and fatigue
83% of patients say their physician is more personable and conversational
Thursday, March 30, 2:00pm ET
Tuesday, April 11, 1:00pm ET
Tuesday, April 25, 12:00pm ET
Thursday, April 27, 2:00pm ET
Tuesday, May 2, 1:00pm ET
Friday, May 5, 9:00am ET
Thursday, May 11, 11:00am ET
Tuesday, June 6, 12:00pm ET
Thursday, June 22, 3:00pm ET
Nuance DAX ranks #1 for improving clinician experience
Explore why Nuance DAX industry‑leading ambient clinical intelligence continues to rank as the top solution by clinicians to help improve clinical documentation processes and the patient‑physician relationship in the 2022 KLAS Emerging Solutions Top 20 Report.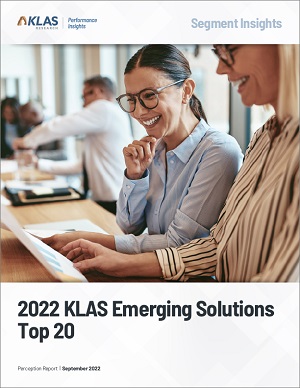 Join the virtual demonstration
Fill out the form below to see Dragon Ambient eXperience in action.