Driving adoption of AI in the physician workflow
Better clinical documentation, all around.
With nearly 70% of improper payments attributed to inadequate documentation, it is no secret that healthcare organizations are increasingly seeking ways to improve documentation quality. However, organizations must strike a delicate balance between enhancing documentation quality and easing the mounting administrative burdens that contribute to clinician burnout.

Computer‑Assisted Physician Documentation (CAPD) technology offers an innovative solution, proactively identifying and addressing gaps in the patient record—all while streamlining the clinician workflow. Listen in on a conversation with UHS of Delaware's CMIO, Ehab Hanna, MD, MBA, and Nuance CMO Tony Oliva, DO as they share their experiences and discuss the impact of CAPD both in the clinician workflow and at the organizational level.

As part of this webinar, we discuss:
1
What is CAPD technology and how does it impact the physician workflow
2
How can healthcare organizations promote physician adoption of technology
3
How CAPD technology benefits healthcare organizations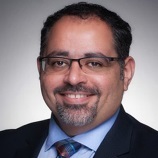 Dr. Ehab Hanna, MD, MBA
Chief Medical Information Officer, UHS of Delaware
Dr. Hanna leads clinical transformation initiatives at UHS of Delaware, where he is responsible for the development and implementation of clinical systems across nearly 30 acute care sites. Together with his team, Dr. Hanna has developed many award‑winning clinical applications to optimize the EMR and clinical workflow.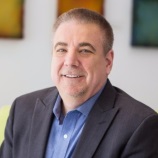 Dr. Tony Oliva, DO, MMM, FACPE
Chief Medical Officer, Nuance Communications
With over 15 years of executive healthcare experience, Dr. Oliva has taken an active role in the implementation and expansion of clinical documentation programs. Prior to joining Nuance, Dr. Oliva served as CMO for Borgess Health, where he led the clinical practice of medicine across all entities including ambulatory care, hospital care, and extended care services.
Named Best in KLAS 2023 for Computer-Assisted Physician Documentation, driving documentation accuracy and better quality outcomes across care settings.
View the on‑demand webinar