HDM CDE Webinar
During this webinar, Dr. Anthony F. Oliva, DO, MMM, FACPE of Nuance Healthcare, and Jill Tays, BSN, Director of Case Management, Magnolia Regional Health Center, discuss the critical financial issues affecting rural and critical access hospitals and clinics. Dr. Oliva reviews the importance of optimizing resources through technologies to drive financial outcomes. In addition, they discuss the role of clinical documentation improvement and why a successful CDI program is critical for rural health facilities.

You'll learn:
1
The importance of a CDI program
2
How to leverage AI‑powered solutions to drive financial outcomes
3
Best practices for implementing and optimizing a CDI program
4
How Magnolia Regional Health Center transformed its Hospital through its CDI success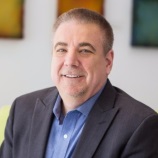 Anthony F. Oliva
DO, MMM, FACPE
Dr. Oliva is a board‑certified in Family Medicine and Fellow of the American College of Physician Executives, has over 20 years of experience as a Chief Medical Officer in a wide range of healthcare environments. He currently serves as a full‑time physician executive, Vice President and Chief Medical Officer for CDI at Nuance Healthcare. In addition to traditional hospital and system CMO responsibilities, he has personally been involved with the implementation and expansion of clinical documentation programs since 2004. His valuable experience aids Nuance in helping physicians and organizations tackle many challenging clinical documentation issues such as compliance, severity of illness, level of care determination, billing and coding. With his insight, Nuance is better able to develop strategies to address both current and future healthcare changes, including using AI technology to advance physician/organizational performance, to alleviate burnout, and much more.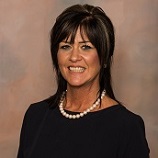 Jill Tays
BSN, Director of Case Management
Ms. Tays has been a nurse for nearly 21 years, having spent the last three years managing the coding department, EMR specialists, case management, and CDI department. She is experienced in LEAN leadership, Meditech 6.1 EMR conversion, strategic planning, utilization review, med‑surgical, transitional care, level II rehab, and acute care case management. Under Jill's guidance, Magnolia's most recent implementation of CDE Triage resulted in a multimillion‑dollar organizational impact, and the Revenue Cycle Academy has featured their CM/CDI model as a best practice.
View the on‑demand webinar now
Fill out the form below to discover how to Remain financially viable and improve the bottom line.