How AI technologies improve the patient experience

On‑demand fireside chat webinar
How AI technologies improve the patient experience
Watch our on‑demand fireside chat webinar, How AI technologies improve the patient experience, where two doctors and a senior editor from MGMA discuss how the COVID‑19 pandemic disrupted healthcare and reinforced the need to improve physician and patient experiences, quality of care, and financial outcomes through AI technologies. They will introduce you to Nuance's AI‑powered, ambient clinical intelligence solution, the Dragon Ambient eXperience (DAX), that solves these issues by automatically documenting care for in‑office and telehealth visits.
Watch this fireside chat webinar to hear about the challenges and benefits of delivering a more patient‑focused, cost‑effective, and personalized healthcare experience and how DAX can help you achieve these goals.

By watching this webinar, you will learn how to:
1
Produce higher levels of patient and physician satisfaction
2
Manage a comprehensive, personalized healthcare experience that is patient‑focused, accessible, and cost‑effective
3
Apply AI technologies to optimize and scale both in‑person and telehealth visits while reducing clinician burnout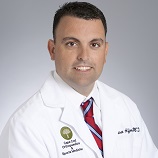 Dr. Jesse Affonso
Orthopedic surgeon, Cape Cod Orthopaedics and Sports Medicine, PC
Jesse Affonso, MD, is a board-certified orthopedic surgeon practicing at Cape Cod Orthopaedics and Sports in Sandwich, Massachusetts. Dr. Affonso earned his medical degree from the University of Massachusetts. He completed his residency at the University of Buffalo Department of Orthopedic Surgery and a fellowship at John Hopkins University. His areas of expertise include shoulder and elbow surgery.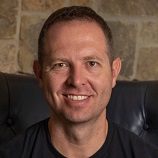 Dr. Jared Pelo
Emergency Medicine MD & CMIO, Nuance Healthcare
Jared Pelo, MD, is an Emergency Medicine physician and innovator. Dr. Pelo, a Chief Medical Information Officer at Nuance Healthcare, helps lead the ambient clinical intelligence team. Dr. Pelo's passion is the intersection of technology and healthcare. With a deep understanding of complex systems and artificial intelligence, he creates solutions that make healthcare more functional and efficient.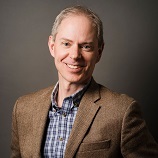 Daniel Williams
Senior Editor, Medical Group Management Association (MGMA)
Mr. Williams provides strategic content planning and development to engage healthcare professionals, managers, and executives through e-newsletters, webinars, online events, books, podcasts, and conferences. His primary emphasis is on developing and curating relevant healthcare leadership and innovation content that informs, educates, and inspires the MGMA audience.
Watch the on‑demand fireside chat webinar now
Fill out the form below to learn more about how AI technologies improve the patient experience.