On‑demand webinar
Better patient‑physician experience, all around.
Dr. Lance Owens, CMIO/practicing physician, and Joshua Wilda, CIO from the University of Michigan Health West (UMHW) joined Nuance to discuss how to automatically document care with Nuance Dragon Ambient eXperience (DAX). View the on‑demand webinar to learn how DAX is helping UMHW improve patient and physician satisfaction and the patient experience, and ROI.
Nuance DAX—a customer's perspective
Join the on-demand webinar to hear a customer's perspective on DAX, and learn:
1
UMHW's journey to ambient technology
2
How the UMHW was able to improve ROI
3
The benefits and outcomes of Nuance DAX
Nuance DAX and the University of Michigan Health‑West
Explore how the University of Michigan Health‑West has expanded its deployment of Nuance DAX to empower physicians to reduce administrative workloads and focus on patient care with clinical documentation that writes itself.
Then, watch the on‑demand webinar where you'll see them discuss their experience even further.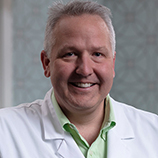 Lance M. Owens, DO
CMIO/Practicing Physician and DAX user, The University of Michigan Health‑West
A practicing physician committed to his patients while also supporting University of Michigan Health‑West's progress into an increasingly digital future. A Navy veteran and practitioner of servant leadership who has consistently gained roles of responsibility since his days as an intern and then family medicine intern at Metro Health. Has guided multiple advances in informatics, including the efficient integration of technology into health care. Contributed innovation, efficiency, education and enhancements for University of Michigan Health‑West's application of Epic electronic medical records. Applies digital opportunities to strategic planning for health care. Additional leadership contributions include serving on the hospital's board of directors, as well as on the boards for the Clinically Integrated Network and the University of Michigan Health‑West Foundation. Also served as a physician representative to an initiative to improve physician engagement and satisfaction.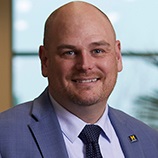 Joshua Wilda
CIO, The University of Michigan Health‑West
Led implementation of new IT Service Management portfolio aligning operational excellence and key performance indicators. Led successful conversion of all desktop operating systems from Windows XP to Windows 7. Led organization to HIMSS Analytics Stage 7 for both Ambulatory and Impatient categories and provided leadership to successful Epic Inpatient EMR implementation. Known for building collaborative work teams that foster motivation, communication, and getting results. Focused on bringing information technology solutions to healthcare delivery issues.
View the on‑demand webinar now