On camera and on the charts: Capturing the value of telehealth in community hospitals

On‑demand webinar
On camera and on the charts
Capturing the value of telehealth in community and rural hospitals
Telehealth has emerged as a viable—and convenient—means of providing patient care. In the world of community and rural hospitals, it can expand the patient reach and protect revenue. Patient volume and high-quality documentation remain critical—even in the face of new audio and visual technologies. View our on-demand webinar to see how you can improve your telehealth visits by capturing high-quality documentation and boosting productivity.
Optimize telehealth in smaller hospitals
In this webinar, Dr. Robert Budman, CMIO at Nuance Healthcare, and Buzzy Mullahkhel, Sr. Director of Application Services at Intermountain Healthcare, discuss how to successfully conducting telehealth visits by reducing documentation burden.

During this webinar, you'll learn:
1
Strategies to capture high‑quality documentation and boost productivity with AI‑powered solutions
2
Challenges providers face with afterwards documentation and methods to overcome these challenges
3
How to improve patient throughput, quality of care, and documentation that drives financial benefits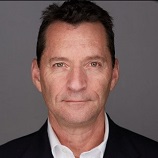 Robert Budman, MD
CMIO, Nuance Healthcare
Dr. Budman is Board Certified in Family Medicine & Informatics. He focuses on efficiency, safety, and quality initiatives with global experience in multi-EHR and service line care delivery. His work involves implementation, workflow adoption, and optimization. Dr. Budman earned multiple clinical awards and speaks extensively on healthcare IT.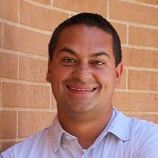 Buzzy Mullahkhel
Senior Director – Application Services, Intermountain Healthcare
Buzzy Mullahkhel is Senior Director of Application Services at Intermountain Healthcare based in Salt Lake City, Utah. Buzzy has served in various technical roles in his 19 year career at Intermountain. In his current role, Buzzy oversees teams responsible for performance, stability, and reliability of Intermountain's/Cerner's EHR platform known as iCentra, as well as Intermountain's Revenue Cycle technical and Q/A teams. Buzzy has helped lead collaborative efforts that have led to significant improvement of the EHR experience at Intermountain. His extensive knowledge of integrated technologies and past roles in the support field, have promoted a collaborative, multidisciplinary team approach to enhancing the end user EHR experience. Buzzy received his Bachelor's degree in Management Information Technology from Utah State University in 2003, and his Master's of Business Administration in Information Technology Management from Western Governor's University in January, 2020.
View the on‑demand webinar now
Watch this webinar and discover how you can improve the telehealth experience for patients and providers in rural hospitals.