Outperform your peers: leverage clinically focused Artificial Intelligence to impact your quality outcomes
Better clinical documentation, all around.
Hospital leaders are continually being challenged to reduce staff, cut costs, and improve outcomes—all while trying to reduce physician burnout. It may seem impossible, but computer assisted physician documentation (CAPD) solutions offer workflow and knowledge automation, proven clinical content and point-of-care advice to help physicians capture complete and accurate documentation while improving productivity and satisfaction.

Learn how healthcare organizations are using AI-driven, clinically focused documentation improvement technology to:
1
Improve quality and financial outcomes
2
Increase efficiency and accuracy of CDI teams
3
Outperform peers in overall mortality ratings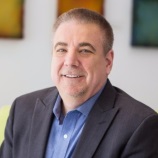 Dr. Tony Oliva
Vice President and Chief Medical Officer, Nuance Communications
Dr. Oliva draws on more than 15 years of executive healthcare experience. As chief medical officer, he personally has been involved with the implementation and expansion of clinical documentation programs since 2004. Previously serving as chief medical officer for Borgess Health, Dr. Oliva was accountable for the clinical practice of medicine across all Borgess Health entities including ambulatory care, hospital care, and extended care services. He is currently Board Certified in Family Medicine. Dr. Oliva received an M.S. in Medical Management from Carnegie Mellon University Heinz School of Public Policy & Management. He is a Certified Physician Executive, a designation earned from the American College of Physician Executives.
View the on‑demand webinar now