Overcoming value-based plan challenges with AI-driven technology
Better clinical documentation, all around.
The growth of value‑based plans continues to accelerate. From 2021 to 2025, value‑based contracts are projected to grow from 15% to 22% of insured lives, covering nearly 65 million people in the United States, according to a recent McKinsey report. CMS has set a goal of 100% of Traditional Medicare beneficiaries being part of an accountable care relationship by 2030. Outpatient clinics should plan now on ways to innovate amid the rapid adoption of risk. The "peak" of the Baby Boom was in the late 1950s, which translates into peak Medicare‑eligible now.

Computer‑Assisted Physician Documentation (CAPD) technology offers an innovative solution, proactively identifying and addressing gaps in the patient record, all while streamlining the clinician workflow. Listen in on MyMichigan's David Jordahl, MD, and Nuance CMIO Robert Budman, MD, MBA, as they share their experiences and discuss the impact CAPD technology has on wellness and chronic disease management and identifying care gaps.

As part of this webinar, we discuss how you can:
1
Discover the documentation challenges tied to risk‑based arrangements for outpatient clinics
2
Drive changes that capture important Hierarchical Condition Categories (HCCs)—medical conditions that have been identified as those that most predictably affect the health status and health care costs of any individual patient
3
Learn how to leverage AI‑enabled CAPD technology within an outpatient clinic to identify care gaps and appropriately documented—the more complex the patient, the more resources needed for patient care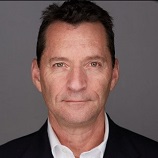 Dr. Robert Budman, MD, MBA
Chief Medical Information Officer, Nuance Communications
Dr. Budman is board certified in Family Medicine and Clinical Informatics. His background includes academic medicine at UC‑Irvine, emergency medicine, hospitalist work, worker's comp, urgent care, utilization review, clinical documentation improvement (CDI), and of course family medicine. Currently, as CMIO for Nuance Communications Healthcare division he supports computer‑assisted physician documentation and CDI efforts, engages directly with physician and executive leadership as well as front line providers, and works directly with revenue cycle and IT teams.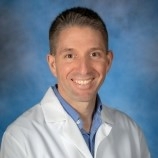 David Jordahl, MD
Senior Council Chief / Medical Director / Family Physician, MyMichigan Health
David Jordahl, M.D. is board certified in family medicine and has over 9 years of healthcare leadership experience and nearly 25 years of family medicine experience including outpatient, inpatient, and obstetric care. He currently holds a senior leadership role within MyMichigan Health and continues to see patients. He is the physician lead for HCC capture efforts at MyMichigan Health. He is passionate about evidence‑based, patient‑centered care that enhances not only the patient experience but also the experience of those providing care.
View the on‑demand webinar