Virtual Lunch Series
Watch the latest episodes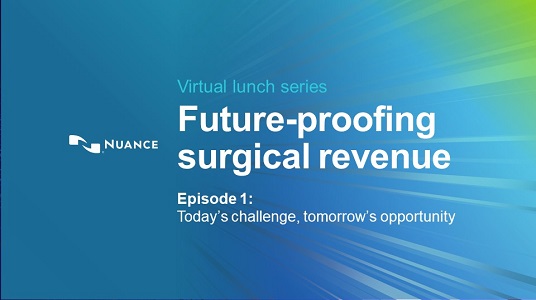 Future‑proofing surgical revenue: Today's challenge, tomorrow's opportunity
Hear Lucian Newman III, MD, FACS and Bret Shillingstad, MD, FACS discuss the challenges currently facing Ambulatory Surgical Centers, hospitals, and surgical practices and learn how two surgeons are using the time to position their practices and centers for success once elective surgeries resume.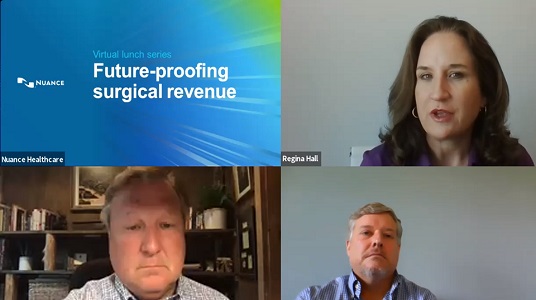 Preparing for a post‑COVID world: Q&A
Hear Lucian Newman III, MD, FACS and Bret Shillingstad, MD, FACS respond to questions received during the inaugural Future-proofing surgical revenue episode: Today's challenges, tomorrow's opportunity. Listen to them share insights and experiences about funding, documentation, and preparing for the post‑COVID world.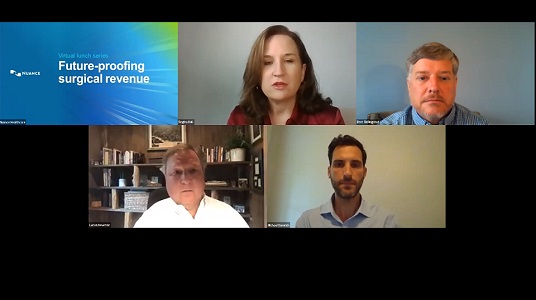 How to recapture lost revenue with improved documentation practices
Learn more about the hidden costs associated with today's most common documentation practices, their impact on physician and facility reimbursement, and steps you can take today to remediate.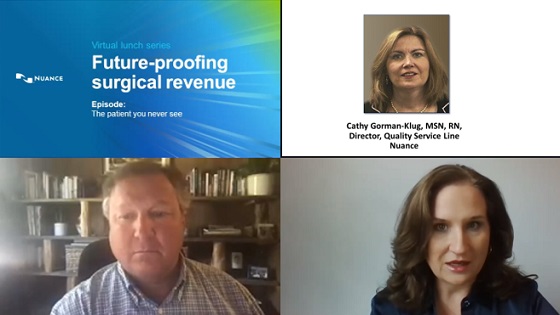 The patient you never see
Hear Lucian Newman III, MD, FACS and Catherine Gorman-Klug, MSN, as they discuss the patient that you never have the opportunity to treat because they chose another provider based on publicly available quality scores. You will learn where your data is published, the impact on reputation and reimbursement, and what you can do to achieve the best possible scores.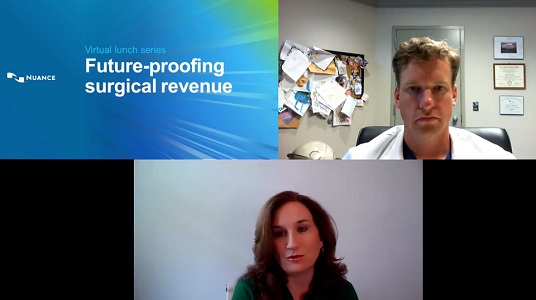 How one surgeon improved documentation efficiency
Join Matthew Thom, MD, FACS, urologist at West Alabama Urology Associates and DCH Health in Tuscaloosa, AL as he shares insights into how his hospital is improving efficiency and future-proofing surgical revenue.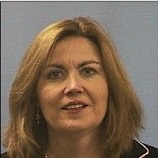 Catherine Gorman Klug RN, MSN, CPM
Director of Quality Service Line, Nuance
Cathy Gorman‑Klug, RN, MSN, CPM has over thirty years' experience in healthcare. Serving as the Director of the Quality Service Line and Product Manager for Nuance's Quality Management Suite, she is responsible for product strategy and product marketing. Cathy ensures that current and future products meet the challenges imposed by various regulatory requirements including HIPAA, value‑based purchasing, the American Recovery and Reinvestment Act, pay‑for‑performance and E‑Measures, as well as the increasing role that physician and hospital report cards play in health care delivery system.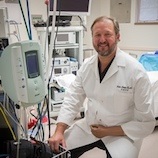 Lucian Newman III, MD, FACS
CMIO, Nuance
Lucian Newman III is a practicing general surgeon in Gadsden, Alabama, with more than 25 years' experience. He has been on the Physician Advisory Board of Blue Cross Blue Shield of Alabama for 15 years and currently serves as Chair. Since 1990, Dr. Newman has traveled domestically and abroad speaking and publishing extensively on minimally invasive surgery.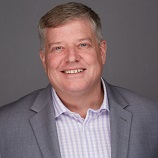 Bret Shillingstad, MD, FACS
Executive Director and CMIO, Nuance
Bret Shillingstad joined Nuance in 2017 as the Executive Director of Optimization Services at Nuance. Bret is a general surgeon who co-founded and ran a multi‑specialty group for nine years in addition to previously working at Epic as the Director of Clinical Informatics for almost 13 years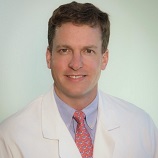 Matthew Thom, MD, FACS,
Urologist, DCH Health
Matthew Thom, MD, FACS is a Urologist in Tuscaloosa, AL. He is affiliated with West Alabama Urology Associates and DCH Health. Thom received his MD from the Medial College of Georgia at Augusta University.