Succeeding with AI in a new outpatient CDI process
Better clinical documentation, all around.
As the growth of value-based plans continues to accelerate, outpatient, risk‑based clinics should plan now on innovative ways to assist this rapid transition. As organizations continue to define and operationalize their approach to outpatient documentation needs, computer‑assisted physician documentation (CAPD) can help.

Join us for a conversation with Nuance CMIO Robert Budman, MD, MBA and Angie Curry, BSN, RN, CCDS as they share their experiences and reviews on the state of Outpatient CDI. We'll review the benefits of AI‑supported CAPD technologies and processes on implementing and maintaining an Outpatient CDI program.

As part of this webinar, we discuss the:
2
Key Outpatient CDI challenges facing practices
3
Benefits of AI‑based CAPD technology in the outpatient setting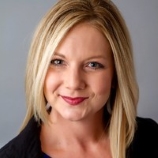 Angie Curry, BSN, RN, CCDS
Account Executive CDI/CAPD, Nuance Communications
Ms. Curry is a Registered Nurse with over 20 years' experience and a clinical background including Cardiac, and Nursing education. She moved into CDI nine years ago and is actively involved in professional organizations supporting CDI professionals and enjoys contributing to industry publications, speaking on CDI topics. Ms. Curry has a bachelor's in nursing from Missouri State University and is a certified clinical documentation specialist.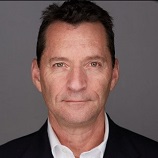 Dr. Robert Budman, MD, MBA
Chief Medical Information Officer, Nuance Communications
Dr. Budman is board certified in Family Medicine and Clinical Informatics. His background includes academic medicine at UC‑Irvine, emergency medicine, hospitalist work, worker's comp, urgent care, utilization review, clinical documentation improvement (CDI), and of course family medicine. Currently, as CMIO for Nuance Communications Healthcare division he supports computer‑assisted physician documentation and CDI efforts, engages directly with physician and executive leadership as well as front line providers, and works directly with revenue cycle and IT teams.
Named Best in KLAS 2023 for Computer-Assisted Physician Documentation, driving documentation accuracy and better quality outcomes across care settings.
View the on‑demand webinar