UHS drives quality through cloud speech and CDI workflow
Intuitive cloud-based speech and CDI workflow engages physicians in quality improvement.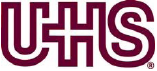 Company profile
Universal Health Services, Inc. (UHS), located in King of Prussia, PA, is an integrated delivery network with 26 acute care hospitals in the U.S. and over 200 behavioral health facilities in the U.S. and England. The organization has over 70,000 employees, and combined annual revenue of $10 billion. There are 6,000 credentialed medical staff members in the U.S., with just 350 physicians being employees of the UHS system. The remaining are independent physicians who share patients with competitors, making physician engagement a challenging, and essential, part of capturing complete and accurate patient stories.
Download case study (pdf. Open a new window) Explore Nuance CAPD solutions
"
As a physician, I think the real value of the solution is that it's not disruptive. If you are going to ask a question to clarify something, ask me when I'm in the note, not an hour or a day later. If I've moved on, the question is an interruption in my day.
"
Ehab Hanna, MD
Chief Medical Information Officer
Universal Health Services
Engage independent physicians in documentation improvement efforts
Reduce transcription costs
Increase documentation timeliness
Capture more accurate and detailed patient conditions to improve quality measures and reimbursement
Dragon® Medical One
Cerner Document Quality Review (DQR) with embedded Nuance® Computer-Assisted Physician Documentation™ (CAPD)
69% reduction in transcription costs, netting $3 million in savings year-over-year
12% increase in case mix index (CMI)
Improved documentation of patients with extreme severity of illness by 36%
Improved details on the patients with highest risk of mortality by 24%
Background
The journey from speech to advanced CDI Quality-based payment methodologies had moved clinical documentation improvement (CDI) to the forefront in UHS' business priorities. Administrators knew that better documentation specificity was likely to improve quality metrics and financial integrity. They also understood that getting physicians to adopt documentation best practices is one of the greatest challenges for today's healthcare organizations. For UHS, the challenge was even greater, given that most of its physicians are independent practitioners.
According to Mike Nelson, UHS' Chief Information Officer, administrators decided the best path toward CDI success would be giving physicians an easy-to-use solution that would make voluntary adoption attractive. "Our philosophy was we need to make technology easy for physicians, or they can take their business down the street," he explained.
UHS sought an advanced documentation capture tool that would accomplish a three-prong goal: 1) create tight integration with the electronic health record (EHR), 2) bring real-time intelligence to physicians without disrupting their workflow and 3) enable quick and efficient documentation of the patient story at the point of care.
Learn how Nuance CAPD, backed by artificial intelligence, can ease the clinical documentation burden for your care teams.