Improve outcomes with intelligent radiology solutions
Experience how AI in medical imaging empowers radiologists. Harness cloud technology and AI‑driven, real‑time clinical intelligence to reveal actionable insights, overcome inefficiencies, and close the loop on failed follow‑ups.
Harness the power of AI to transform radiology
From failed follow‑up and inconsistency of recommendations to inefficient work practices and burnout and beyond—see how Nuance's game‑changing innovations in AI and cloud‑powered technology help you meet these challenges head-on.
Benefits
Why radiology teams prefer Nuance
Driving action, quality, and efficiency with AI‑powered clinical intelligence.
Create more consistent, accurate reports in less time
Revolutionize the reading experience. Maximize quality, productivity, consistency, and user satisfaction.
Modernize your workflow and increase efficiency
Create an integrated reading environment. Get the right study to the right specialist at the right time.
Streamline communication and collaboration
Bridge communication gaps. Eliminate distractions and inefficiencies to communicate more effectively.
Enable information awareness, availability, and access
Share without boundaries. Reduce costly and unreliable image exchange, improve patient safety, and accelerate care.
Close the loop on patient follow‑ups
Ensure follow‑up adherence. Proactively manage follow‑ups to reduce risk, recover revenue, and increase case volume.
Access actionable insights to drive performance
Support quality improvement initiatives. Gain visibility into performance and outcomes to drive meaningful action.
Integrated AI Services
Play by your own rules—integrate AI into the tools you use every day
Enable a complete, end‑to‑end experience that simplifies AI access and usability through robust integrations. Create a seamless experience for contracting and deployment of AI services and provide a single point of access to essential data that enables precision medicine.
AI in your workflow—What does it mean?
Nuance brings AI directly into your PowerScribe workflow, minimizing repetitive tasks, improving efficiency, and delivering deeper clinical insights. Harness the power of AI and enable radiologists to detect disease earlier and faster, streamline care coordination, and support positive patient outcomes.
PowerScribe One
The next generation of radiology reporting. Harnessing AI and cloud‑powered technology to bring you new levels of efficiency, accuracy, quality, and performance.
AI-driven workflow
Integrated AI delivers automation and clinical relevance.
Modernized user experience
A new design and updated workflow make reporting easier.
Cloud speech
Industry‑leading technology delivers more speed and accuracy.
Already a PowerScribe user? Contact your account executive to plan your migration to PowerScribe One.
Incredible outcomes start here
3 of 4
Radiologists rely on Nuance every day to ensure accurate, efficient and more cost‑effective reporting.
80%
of radiology reports in the U.S. are generated by Nuance radiology solutions, giving valuable time back to hardworking radiologists.
1.5M+
Imaging studies are shared per month across 10,000+ connected facilities, resulting in improved collaboration and patient care.
Hear from customers
Driving unmatched outcomes with Nuance's automated diagnostic radiology solutions
Kirk Hintz, regional vice president at Radiology Alliance, discusses PowerScribe Follow‑up Manager and the widespread impact it's having within the community.
Stephanie Lahr, MD, CHCIO, CIO, and CMIO at Regional Health, explains how Nuance PowerShare enables Regional Health to share diagnostic images across a large geographical region quickly and efficiently.
Joel Mixon, MD, radiologist at Birmingham Radiological Group‑GV, tells how PowerScribe One improves radiology report accuracy and timeliness, and helps radiologists be the "doctor's doctor."
Solutions
One partner, one platform
Extend the value of radiology across an AI‑powered network that drives performance and outcomes.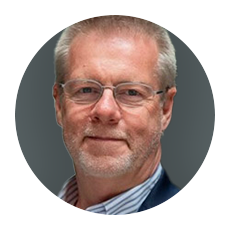 Too many imaging AI vendors make big promises that their technology can't keep when it's deployed in the real world. Here are the big questions to ask to see if your vendor will deliver meaningful outcomes, not just aspirational promises.

Calum Cunningham
Senior Vice President and General Manager, Diagnostics Product Management

Read What's next(Open a new window)