Nuance in Healthcare
A podcast series that explores how healthcare providers can innovate today to ensure a stable future.

Welcome to Nuance in Healthcare.

Season 2 highlights
Providers continue to be challenged by the clinical and financial effects of the pandemic. Most providers have resumed operations, yet furloughed and/or reduced staff, increased patient acuity, and operational costs have amplified losses. In this season, we feature how providers will need to quickly reposition and redesign how they operate so that they can recoup losses, work more efficiently, and find revenue so that they may continue to serve their patients.
Optimizing pediatric care and reimbursement with accurate documentation
Shannon Martin is the Senior Principal Product Consultant and the Lead Architect for Nuance. In her role, she oversees and writes all of the content for their pediatric content. She shares why documentation is so crucial in the pediatric setting for accurate reimbursement and patient care.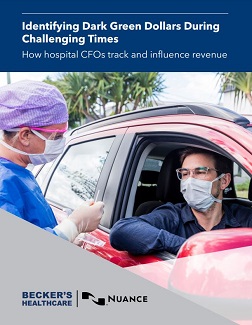 Now, the hospital CFO must be proactive, leverage a broad range of metrics across various operations and work closely with other executive leaders to achieve financial well-being for the organization.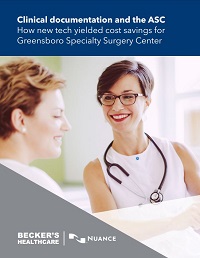 Enhance documentation workflow, increase the specificity of clinical documentation and optimize the billing cycle.
Season 1 episodes
Technology has enabled dramatic advances in healthcare, but in some cases, speed and precision may have come at the expense of human interaction and empathy. We need to rehumanize healthcare and empower clinicians to improve the delivery of both treatment and care.

Listen to the first season.