Anytime access to EHR support
When users need help interacting with the EHR, responsive support is vital to preventing clinician burnout, upholding patient safety, and maintaining organization performance. With around‑the‑clock access to our workflow‑centric real‑time support, users learn to effectively employ EHR features and quickly return to serving patients.

Services
A long arm for shortened work disruptions
Nuance Service Desk for EHRs and Nuance Solutions provide remote activation, after hours, post‑activation, and Legacy EHR support to ensure EHR users receive the help they need when they need it. Our support model offers a SLA/KPI‑driven approach to meet high first call resolution rates and short contact acknowledgment timeframes.
Nuance Solutions
Dragon Medical One
Dragon Medical embedded in EHRs
Dragon Medical Advisor
PowerMic Mobile
Support topics
Creating documentation
Managing EHR workflows, work queues, patient communication tools (e.g., Epic InBasket), functions, and features
Integrating with the EHR
Setting up and installing video platforms for telehealth
Hosting telehealth video sessions
EHRs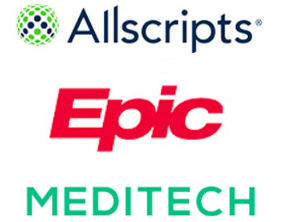 Features & benefits
Provide an enhanced support experience
SLA and KPI performance
Our team delivers an aggregate 85% first‑call resolution rate, a call abandon rate under 5%, call acknowledgment in under 60 seconds, and email acknowledgment in under two hours.
Specialized experience
With clinical backgrounds, current EHR training and familiarity with the customer EHR environments, our agents provide support beyond basic questions to issues with features, functions, workflows, navigation, and devices. Plus, our agents are uniquely able to provide guidance on using Nuance technology within the EHR.
Monthly reports and analytics
Our analytics and regular reporting can help diagnose build changes, pinpoint workflow issues and identify features to highlight in patient communications and support initiatives.
Improves user EHR proficiency
Improve user productivity, knowledge, and confidence when our agents quickly solve issues and educate users.
Minimizes work disruptions
Allow users to quickly return focus to their work and be as productive as possible when our team delivers an aggregate 85% first‑call resolution rate.
Eases IT workloads
Customer helpdesk resources and superusers focus on their core responsibilities while our agents identify and vet enhancement requests and provide thorough instructions to expedite analyst efforts.
Video testimonial
Nuance's Service Desk for Epic advances EHR adoption
Stephanie Lahr, MD, CHCIO, CIO, and CMIO at Monument Health (formerly Regional Health) shares how Nuance's Service Desk for Epic provides consistent, real‑time support for users how‑to questions for Epic EHR and Nuance solutions.
Career opportunities
Join our team
Are you passionate about making the EHR work to its finest? If you are ready to join a dynamic team and value delivering excellent customer outcomes, explore what Nuance has to offer.
EHR project-based positions