ANZ Bank: Transforming customer and agent experiences with better biometric authentication

On‑demand webinar
ANZ Bank transforms customer and agent experiences
Authentication is one of the biggest opportunities that financial institutions have to improve customer and contact center agent experiences. Learn how voice biometrics helps ANZ Bank be ranked #1 in customer service in New Zealand.
Better biometric authentication, all around.
ANZ Bank, the largest in New Zealand, was challenged with creating better, more seamless interactions with its 2 million customers. In this video webinar, Matt Butler, Senior Channel Development Manager, Retail and Business Banking, explains how it's using a combination of biometric authentication and call steering to improve both customer and contact center agent experiences. So far, the team has successful cut authentication time from 2 minutes to 20 seconds, while connecting customers to the right ANZ contact to address their specific needs faster than ever.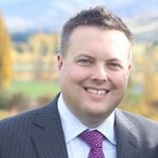 Matt Butler
Senior Channel Development Manager, Retail and Business Banking, ANZ Bank New Zealand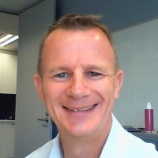 Paul Morris
Principal Customer Success Manager, Nuance