Facing the failed follow-up challenge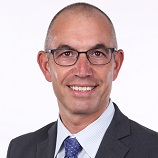 Juan J. Jimenez, M.D.
Dr. Juan Jimenez is the Associate Medical Director of Radiology at Carle Foundation Hospital. He is a graduate of the University of Illinois College of Medicine at Rockford and completed a residency in Diagnostic Radiology at Baptist Medical Center in Oklahoma City. He joined Carle in 2002 and has served as Associate Medical Director since 2014.
Dr. Jimenez practices general radiology and body imaging with special interests in low dose lung cancer screening, oncologic imaging and quality/safety initiatives. He is the physician lead for Carle's lung cancer screening program and works with a multi-disciplinary team of clinicians and administrators to improve lung cancer care at Carle.
In addition to his clinical duties, Dr. Jimenez is a Clinical Associate Professor of Radiology at the Carle Illinois College of Medicine.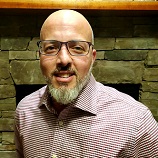 Joseph Guiffrida
Joseph Guiffrida, Chief Operations Officer, arrived at ARA Health Specialists, Asheville, NC, in 2001 as the billing operations manager. Since then he has supported the group by leading clinical services (Vascular Surgery, Interventional, Neuro Interventional) and outpatient imaging. Today he leads radiology operations and care coordination for the health system, centered around quality, safety, and patient experience. He began working on recommended follow-up loop closure in 2019. ARA Health Specialists continues to advance tools and processes around this important initiative.
Register to view on-demand