Protecting privacy to preserve your trust
Data is the fuel for technology. Nuance protects the privacy of the data we process—maintaining transparency about how and where we use your data—so you can trust the products and services you use every day.


Data Governance Program
Nuance ensures data is managed consistently by effectively utilizing responsible and accountable data owners, stewards, and custodians across the data lifecycle.
Data Processing Agreements (DPAs)
The data entrusted to us by our customers around the world is governed by terms and conditions outlined in DPAs and Business Associate Agreements.
Health Information Portability and Accountability Act (HIPAA)
Our healthcare AI solutions safeguard the privacy of patient data and Protected Health Information—securely supporting our clients' care of patients.
Protecting personal data: De‑identification & pseudonymization
An essential aspect of the benefits we offer is our approach to processing personal information. We believe it is critical to protect this information and to use it safely, securely, responsibly, and proportionally.
General Data Protection Regulation (GDPR)
We adapt key systems and procedures to meet the European Union's stringent GDPR guidelines while supporting our customers' compliance efforts.
California Consumer Privacy Act (CCPA)
Nuance protects the personal information of California residents according to the rights—right to know, to access, to delete, to equal service—outlined in the CCPA.
Canadian privacy laws
Our policies and procedures regarding data subject rights, incident management, and personal data processing apply to Canadian privacy laws—and protect our Canadian clients and employees.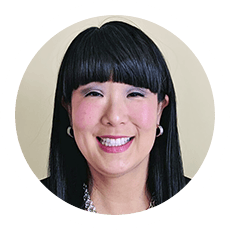 Privacy protection of personal data is now a bedrock consumer expectation. Businesses and their customers prefer to engage with partners, like Nuance, who walk the talk of privacy responsibility and accountability.

Jean Liu(Open a new window)
Chief Privacy and Compliance Officer
We put you in control of your data
We believe in the power of data—and that power should be in your hands. If Nuance holds any of your personal data, you have the right to:

— Ask for access to details of your data, free of charge.
— Request the rectification, restriction, or erasure of your data.
— Object to the processing of your data.
— Request that any data provided by you be transferred to a third party.
Exercise your privacy rights
Whether you're a customer, contractor, employee, or someone who received marketing from us, you have the right to control your personal data processed by Nuance.
Review your cookie consent
Nuance partners with a third party who may use cookies and similar tracking tools to display advertising based on your browsing activities and interests.
Manage your marketing
We'll never sell or transfer your data to third parties for marketing purposes, and you can object to receiving further marketing from Nuance at any time.
The importance of child data protection
Nuance has adopted and maintains a child privacy protection compliance program specifying policies and procedures to help us comply with all applicable children's privacy laws and additional requirements outlined by GDPR, CCPA, and the U.S. Children Online Privacy Protection Act—like requiring verifiable parental consent before collecting and processing personal data directly received from a child.
In support of our commitment, Nuance will never provide hosted services to websites or online services that are primarily child‑directed.
Report any concern with confidence
The Nuance reporting hotline empowers customers, employees, vendors—or anyone—to confidentially report concerns or complaints. The tool helps us address alleged fraud, abuse, and other misconduct believed to be unethical, dangerous, or a violation of policy or law. All to stay in compliance, maintain a safe workplace, and uphold the standards set in our code of conduct.

Contact the Service Reliability Center Healthcare and Enterprise Incident Hotline by telephone (1‑800‑206‑0393)(Open a new window) or by email at security@nuance.com to make a confidential report.
All information, content, and materials, available on this site are for general informational purposes only, and do not amend or supersede the express terms of any agreement, any transaction, or any rights or obligations you may have under applicable law, create any rights or obligations, or otherwise affect your or Nuance's liabilities and obligations. The content is provided "as is;" with no representations as to whether the materials are applicable to any particular service, jurisdiction or location. For specific information regarding your account, please reference to your agreement with Nuance and Nuance's privacy policy.