Oxford University Hospitals boost digitisation and accelerate uptake of the EPR
Dragon Medical One secure cloud‑based clinical speech recognition supports the trust 'Go Digital' framework.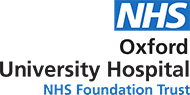 Oxford University Hospitals NHS Foundation Trust
Oxford University Hospitals NHS Foundation Trust (OUH) is a world renowned centre of clinical excellence and one of the largest National Health Service (NHS) teaching trusts in the UK. With an annual turnover of more than £1 billion, 4 hospital sites and numerous remote clinics, 13,000 staff, and with 1.4 million outpatient contacts per annum it is leading the way in health technology. OUH is already acknowledged to be one of the most advanced NHS trusts for implementing the Cerner Millennium electronic patient record (EPR) system. It is also one of 16 acute trusts selected by NHS England as a Global Digital Exemplar (GDE) based upon its digital maturity and involvement in innovative digital healthcare initiatives.
Download success story (pdf. Open a new window) Explore Dragon Medical One (Open a new window)
"
I have found the use of speech recognition a huge boost to my clinical practice. As someone who does not "touch type", speech recognition has improved my letter turnaround time 3‑fold. I now dictate my letters in real‑time so they are with the GP before the patient has reached the car park!
"
Geratologist, Oxford University Hospitals
Challenge
Meet clinic letter CCG turnaround targets
Administration staff shortages
High outsourced transcription costs
Solution
Dragon Medical One speech recognition in the cloud
PowerMic Mobile and PowerMic
Nuance Professional Services and Client Success Organisation
Results
Clinic letter turnaround times reduced from weeks to days and meeting CCG targets
Administration resources freed up for patient facing tasks
58% of targeted cost savings achieved in 9 months and anticipate overall cost savings across the Trust in seven figures
Background
OUH's ongoing programme of investment in digital services and infrastructure is 'Go Digital'. It has ambitious plans to accelerate the opportunities that digital technology offers. This is in line with the vision of the NHS to be 'paper‑free' and for patient records to be held electronically and accessible across different systems.
Amidst achieving the aims of 'Go Digital' are the day to day challenges of delivering health services in response to growing demand and constrained budgets. In 2017, one well‑performing department at the OUH was averaging a 12 day turnaround of clinic letters to GPs and struggling to meet the CCG target which as of April 2018 is 5 days. The root cause was a combination of a chronic shortage of administration staff and the complex, costly workflow of in‑house and outsourced transcription used to produce the outpatient clinic letters. Hardcopy printing and mailing of letters added to delay and cost.
Consultant nephrologist and OUH's CCIO, Dr Paul Altmann, piloted and championed the use of Nuance Dragon Medical front‑end clinical speech recognition in nephrology within the Cerner Millennium EPR. Using a structured clinic letter template mirroring their legacy system workflow he then shared this with a handful of co‑piloteers and quickly realised the potential of Dragon Medical integrated into the EPR to simplify workflow, save clinician time and cut costs associated with clinic letter production.