Make AI your agents' new favourite colleague
Nuance Agent Coach gives agents AI‑based insights and recommendations to streamline customer engagements—boosting customer and agent satisfaction while reducing average handle time.
Help your agents serve your customers better
Nuance Agent Coach uses machine learning to monitor calls and digital engagements, and proactively give agents relevant, real‑time information, guidance, and recommendations.
With an AI‑based contact centre coach in their corner, agents are equipped to resolve customer enquiries confidently and efficiently, increasing both agent and customer satisfaction. And because Agent Coach continually identifies and recommends best practises, it's easier to get every agent to perform at their best—increasing CSAT and revenue while reducing agent turnover and contact centre costs.
Benefits
Empower your agents with AI
Nuance Agent Coach gives your agents the real‑time support they need to assist customers efficiently and effectively while ensuring brand consistency.
Increase agent satisfaction and reduce turnover
Bring new levels of efficiency and intelligence to your contact centre by giving agents relevant, real‑time call coaching with information that makes their jobs simpler. Provide accurate information at just the right moment, making agents feel more supported and confident when they're engaging customers.
Accelerate agent ramp‑up time and knowledge transfer
Identify best practises and replicate them throughout your contact centre, reducing training time for new and existing agents and helping every agent operate at the same level as your high‑performers.
Improve customer satisfaction
Give agents information and insights to provide outstanding service and reduce average handle time, helping improve CSAT scores and reduce churn. And enhance customer trust in your agents by empowering them to deliver reliable, consistent service and accurate information.
Use standardised responses to help your agents deliver the messages you want in a manner that matches your brand style and tone.
Increase revenue and conversion rate by using AI‑powered recommendations and the most relevant information for each customer's needs, creating more valuable upsell and cross‑sell opportunities.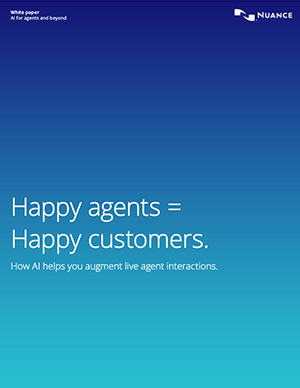 Discover how AI can augment your agents' human intelligence, helping reduce frustration and effort—for agents and customers.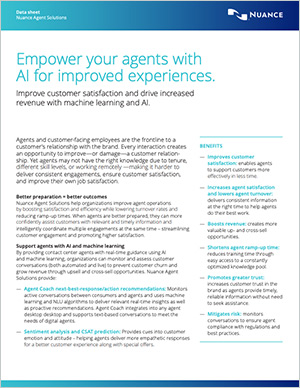 Learn how Nuance AI solutions for agents increase productivity, efficiency, and customer satisfaction.
Features
What you get with Nuance Agent Coach
Put the power of AI‑based coaching for the contact centre in your agents' hands, giving them the information and tools they need to make their jobs easier—and make customers happier.
Next best response recommendations
Give agents real‑time insights and proactive recommendations on their agent desktop, with machine learning monitoring voice and text‑based conversations to provide best‑practise guidance whenever it's needed.
Direct send or edit to send
Agents can accept recommendations as written or quickly make edits and customise before sending to customers—speeding issue resolution and creating more personal experiences.
Integration with Nuance Agent Desktop
Choose Agent Coach as an add‑on feature of Nuance Live Assist to get out‑of‑the‑box integration with Nuance Agent Desktop. Agent Coach is also available as a standalone solution that can be deployed on third‑party agent desktops.
Proactively update the recommendations presented to agents based on text typed in the free‑form response field in Nuance Agent Desktop, guiding agents to use proven, standardised responses.
Automatically detect and retain context, like names, from customer and agent utterances, and use these to personalise recommendations.
How did Agent Coach benefit you?
96% of agents at a large telco rated Agent Coach 5 STARS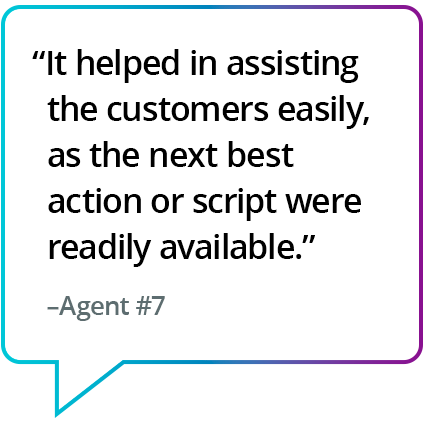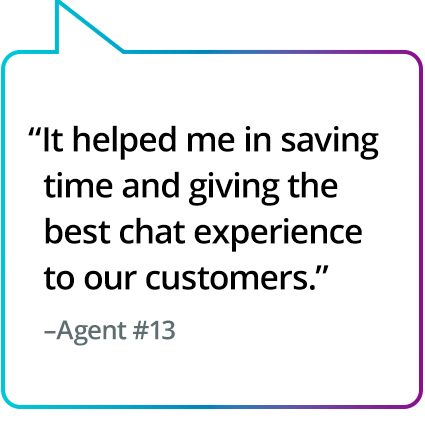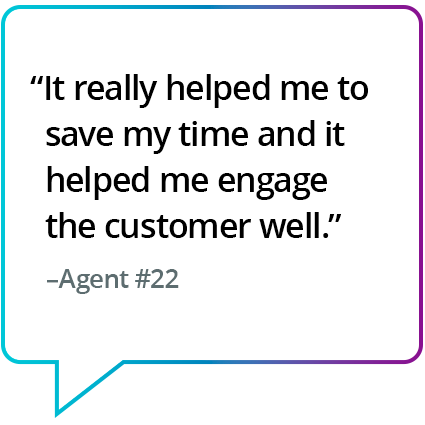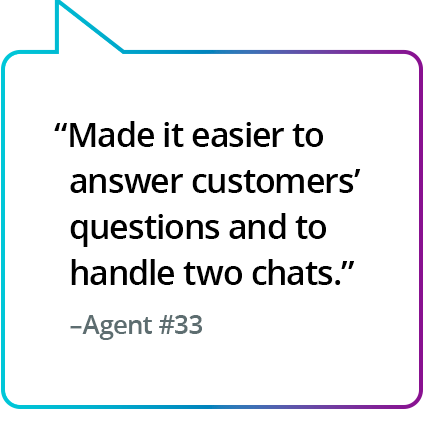 Learn how you can create a high‑performance contact centre and increase agent and customer satisfaction.