Australian Tax Office deploys voice biometrics.
Taxpayer experience improved with more than 4.2M voiceprints enrolled and growing.
Company profile
The Australian Tax Office (ATO) is the Australian Government's main revenue collection agency. The ATO delivers various social and economic benefit and incentive programs, administers major aspects of Australia's superannuation system and acts as custodian of the Australian Business Register.
Download success story (pdf. Open a new window) View all success stories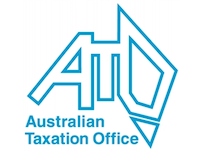 Challenge
~8M community calls received annually, majority require caller ID verification by agent
~3.3M calls handled during peak tax period (July–Oct.)
Combined 75K agent hours annually verifying customer IDs
Solution
Customers use same voiceprint across contact centre and mobile app
Nuance Security Suite
Customer's voice analysed for hundreds of unique characteristics against voiceprint on file
Results
More than 4.2M customers have enrolled voiceprint since September 2014
Reduction of up to 48 seconds for repeat caller handle times
Surveyed callers indicate a faster, easier and more secure authentication process
Background
The ATO is committed to delivering a contemporary digital experience for clients and excellent customer service to Australian taxpayers. As a result, the organisation sought to improve the customer experience across its contact centre, online and mobile channels by introducing Nuance's voice biometrics solutions. The ATO is the first‑ever organisation to offer multi‑channel voice biometrics, providing the ability to authenticate by voice within its call centre and mobile application.
Prior to implementing Nuance's voice biometric technologies, the ATO received approximately 8 million calls per year from the community, with the majority of these calls requiring an ATO agent to verify the caller's identity. The existing authentication process required customers to provide personal details or have the correct documentation details in front of them when they called the ATO. This process was time consuming for the ATO's contact centre agents, taking agents a combined total of 75,000 hours annually. In addition, it meant regular callers needed to be continuously verified.
To solve this, the ATO set out to improve the customer experience across its contact centre and mobile channels through the deployment of voice biometrics, a core technology capability available from Nuance.
Learn how Nuance can help differentiate your business with omni‑channel customer engagement solutions powered by AI.