Blue Cross Blue Shield of Minnesota builds strategy
Builds a multi-channel strategy for integrated and consistent member experience.
Company profile
As the largest health plan in Minnesota, Blue Cross Blue Shield of Minnesota (BCBSMN) serves 2.8 million members—one out of every three Minnesotans. It is Minnesota's oldest, largest and most-trusted nonprofit health plan.
Every year, the company handles 3.4 million service calls with the support of over 600 call centre agents and does so with high satisfaction rates. The company views their quality customer service as a key competitive differentiator.
Download success story (pdf. Open a new window) View all success stories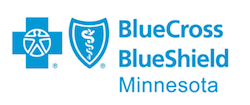 "
With Nuance's help, we've set the foundation on how things integrate and interact with each other. We have both a business and IS partnership on our member experience now. It is not a business direction. It is not an IS direction. It is combined direction.
"
Lou Gallagher
Senior Director of Infrastructure
BCBS Minnesota
Challenge
Company needed an enterprise-wide roadmap to align people, processes and technology to ensure consistent service across all customer interactions
Solution
Nuance Business Consulting Services created a three year strategic plan for an integrated member service experience
Results
Integrated strategy ensuring consistent member experience across all touchpoints
Approach supports more proactive communications to members (H1N1 reached 15,000 members per day)
Company reduced live service rep calls by 1.5 million
Background
The IT infrastructure team at BCBSMN adopted IP telephony early on, and heavily leverages technology for member service. Yet to achieve some of its initiatives, such as communicating to members about healthier living or disease management, the company needed an enterprise-wide technology roadmap.
To accomplish that, BCBSMN had to integrate all data and deliver it through multiple channels in order to ensure consistent service across all customer interactions. That meant aligning people, processes and technology under that single objective.
"It's not all about the technology," said Lou Gallagher, senior director of infrastructure communications at BCBSMN. "One thing that we've struggled with as an organisation is breaking down our channels across our HR department, across our executive department, across our sales department. We need to do a better job of communicating across our channels internally."
Gallagher and the team explored vendors to help refine the strategy and processes at BCBSMN. Several IT team members were already familiar with Nuance Communications as a leader in integrated communications.
The company engaged Nuance Business Consulting Services to develop an integrated member service experience strategy. Beyond technology expertise, BCBSMN valued Nuance's ability to partner with IT in communicating with the various business units.
Learn how Nuance can help differentiate your business with omni‑channel customer engagement solutions powered by AI.