Simple, personalised experiences that make travel easy
Convert and retain more customers, with intelligent customer engagement and security AI solutions for travel and hospitality that increase sales, satisfaction, and loyalty.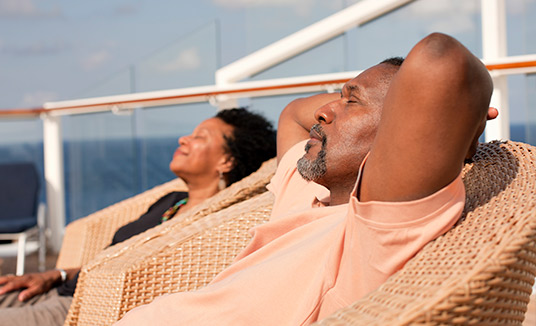 Make travelling with your brand smooth sailing
There's no denying the travel and hospitality industry has experienced difficult times. But with Nuance solutions, you can prepare your brand for whatever the future brings, taking an AI‑first approach to delivering superior experiences across voice, digital, and messaging channels.
Nuance solutions support more than 700 million travellers every year, helping leading brands streamline and personalise customer journeys, reduce operational costs, prevent fraud, and offer automated and human-assisted support that solves customer issues before they even happen.
Benefits
Give customers freedom and control to make travel easier
Convert and retain more customers by delivering effortless, personalised experiences that make dealing with your brand more convenient and satisfying.
Enhance customer experiences
Empower your guests to make reservations and changes easily—using natural language in IVR, web, mobile, and messaging channels—without the need for a human agent. Send proactive, two‑way notifications on booking status, itinerary changes, and flight cancelations to increase customer satisfaction, even during disruption.
Streamline authentication and prevent fraud
Provide seamless, efficient experiences with friction‑free authentication from multimodal biometrics that recognise the actual person behind every contact. Protect your business from a rising tide of fraud by deploying AI‑powered fraud prevention across voice and digital channels to secure every interaction.
Improve efficiency and increase conversions
Increase automation with engaging self‑service options you can continuously optimise to handle growing contact volumes without driving up costs. Support agents with AI‑based insights and recommendations to resolve issues quickly, convert browsers into buyers, and create better upsell and cross‑sell opportunities.
Real‑world business outcomes
85%
automated first contact resolution
2X
increase in cart conversion through a virtual assistant
87%
CSAT score with live chat
£11.8M
increase in revenue through live chat alone