The leading radiology reporting platform
Enable rapid and efficient high‑quality, actionable reports with PowerScribe 360 Reporting, the industry's most trusted and widely used real‑time radiology reporting platform.
Fast and accurate reporting
As the industry's most trusted and widely used real-time radiology reporting platform, PowerScribe 360 Reporting enables the rapid and efficient generation of high‑quality actionable reports.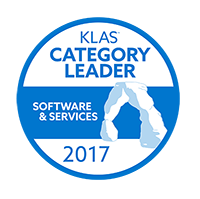 Nuance PowerScribe 360 Reporting
2017 Best in KLAS: Software & Services Report
Key benefits
The power in PowerScribe 360 Reporting
Meet the gold standard for radiology reporting. With an installed base of over 1,900 healthcare providers, proven radiology voice recognition software, and a collaborative partnership with the American College of Radiology, Nuance PowerScribe 360 Reporting is the most trusted and most efficient solution for radiology reporting.
Accurate
Award-winning Dragon Medical speech recognition engine delivers unsurpassed accuracy up to 99%. More accuracy means less editing with PowerScribe 360 Reporting.
Customisable
A full range of dictation styles are supported to accommodate individual styles and preferences as well as provide maximum productivity and flexibility—whether you self‑edit or use a transcription service.
Configurable
Built-in access to configurable data capture and extraction tools enables information to be captured when it is needed most, streamlining workflows and improving accuracy.
Efficient
Dynamic, efficient report generation expedites workflows to improve productivity, reduce turnaround times, eliminate manual data entry and enhance collaboration.
Compliant
PowerScribe 360 Reporting structured data architecture as well as its integration with PowerShare Image Sharing reduce error-prone and time‑consuming manual data entry.
Flexible
Universal data integration capabilities allow easy import of discrete data directly from modalities and through the DICOM SR, saving time and eliminating data entry errors.
Features
What's new in PowerScribe 360 Reporting 4.0
PowerScribe 360 Reporting 4.0 delivers enhanced core functionality to improve usability, administration and security. It also enables valuable enhancements to optional add-ons.
Smart AutoText
A new generation in AutoText technologies enables referenced fields to drive intra-report content creation, accelerating time to report completion while ensuring thorough, compliant and accurate report content.
Overread workflow
New overread workflow option allows greater flexibility to physicians when requesting additional input on a specific report by routing it to the appropriate specialist or section.
Enhanced radiology
PowerScribe 360 4.0 is now upgraded with Dragon for Radiology (v12.5), customised for radiology to improve the overall speech experience while limiting upgrade disruption.
Integrated solutions
Enhance PowerScribe 360 Reporting
Combined with Nuance mPower Clinical Analytics, PowerScribe 360 is the most powerful, robust reporting platform available.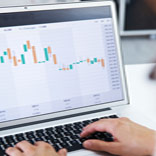 mPower Clinical Analytics
Powerful tools for tracking and analysing business and clinical performance provide efficient access to aggregate data for improved visibility and reporting of key metrics.
PowerScribe 360 Professional Services
PowerScribe 360 reporting and communication solutions are backed by the industry's most experienced healthcare experts with a dedicated team of professionals who ensure a smooth deployment and provide expertise for your ongoing success.
"The training I received from your Professional Services was instrumental in helping me train others...and was very helpful to our organization."
— Carlene Small
Clinical Informatics Analyst, Medical Imaging, Diagnostics & Therapeutic Program, Mackenzie Health