Get customers to the right place. First time, every time.
Nuance Call Steering creates streamlined, intuitive IVR experiences that shorten call times, increase customer satisfaction, and improve contact centre metrics.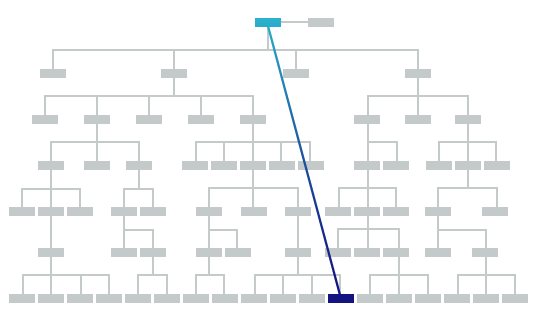 Create seamless IVR experiences
Nuance Call Steering greets customers with a personalised message, or a simple "How can I help you?", and allows them to describe their needs in their own words.
Using advanced Natural Language Understanding (NLU) capabilities, Call Steering recognises the customer's intent and automatically navigates them to the most appropriate service area—creating faster, more convenient experiences for customers, and reducing the need for agent-assisted transfers.
Benefits
Convenient IVR navigation that delights customers
Nuance Call Steering acts as the front door to your Conversational IVR to simplify navigation, accelerate resolution, and free up agents to handle complex cases.
Improve customer satisfaction
Eliminate lengthy and complicated IVR menus and offer customers a simple, intuitive experience that guides them to the right destination using their natural speech.
Reduce contact centre costs
Lower costs by shortening call times, reducing the number of misrouted calls, eliminating the need for agent‑assisted transfers, and improving overall call automation rates.
Create a single point of contact
Consolidate your customer service phone numbers into one self‑service application that simplifies the engagement experience for your customers.
Real-world business outcomes
90%
of customers directed to right agent
37%
increase in agent availability
Features
What you get with Nuance Call Steering
Make IVR navigation an effortless experience.
Built on Natural Language Understanding
Nuance Call Steering combines our proven NLU and conversational AI capabilities to create convenient and seamless IVR experiences.
Learning loop
Nuance technology identifies unrecognised inputs and applies the learning across all dialogue in your IVR, significantly improving intent recognition accuracy.
Complete control
Take ownership of your IVR application with the ability to make personalisations and tweaks without relying on an external vendor.
Your choice of deployment
Deploy a complete, conversational IVR experience wherever you want to, whether it's on‑premises, in our cloud, in a third‑party cloud, or in a hybrid environment.
Learn how you can provide a simple, more efficient way for customers to connect to the right agents.