Homerton University Hospital is re‑imagining clinical documentation in outpatient services
Dragon Medical One secure cloud-based speech recognition is reducing transcription costs, speeding up clinical correspondence and freeing-up time to care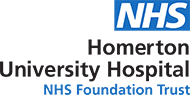 "

We've invested in the latest proven technology. The Dragon Medical One speech recognition engine, utilising artificial intelligence, is super fast and accurate making life for our clinicians easier... We've seen considerable month on month cost savings as we replace our transcription services with real-time speech recognition. We have also saved expenditure by not having to invest in additional hardware or recruit scarce and expensive technical resources to run the software day to day.

"

Paul Adams
Head of Clinical Information Systems
Homerton University Hospital
Challenge
Redesign outpatient services to deliver greater value
Limited admin support
Reduce clinic letter turnaround time
Solution
Dragon Medical One, PowerMic Mobile
Nuance Professional Services
Customer Success Organisation
Results
>£150,000 saved annually in outsourced transcription costs
Costs of medical secretariat reduced by one third
Turnaround times on target and improved patient experience
Background
Homerton is recognised as an innovator in embracing methods and systems that promise better and safer patient care. It is continuing to pursue that reputation with its ongoing program of investing and adopting digital technologies that enhance its services and the way it delivers them to its community.
Clinicians in outpatients were still creating handwritten notes and using their medical secretaries to type and edit. As the workload of clinics increased, worklists were getting longer and backlogs were building up. Clinicians were staying late at work to catch up on admin. Outpatients were also experiencing slow clinic letter turnaround times of 17 working days despite large outsourced transcription costs. Working within tight budget controls, the option to recruit more medical secretaries or contract in temporary administrators was not an option.
Investments in new technology have enabled the transformation team, working closely with clinicians and medical secretaries to re-visit outpatient workflows and processes. Together they have re-designed them for long-term efficiency and to free-up precious administration resources and to refocus them on patient-centred activities.