Worcestershire Health and Care NHS Trust are leading by example
Global Digital Exemplar funding for Nuance Dragon Medical enhances workforce mobility, reduces paperwork and improves the clinician‑patient relationship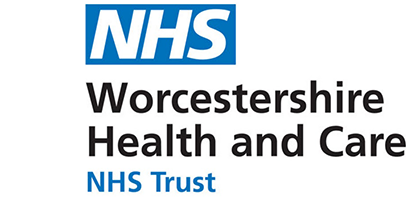 Worcestershire Health and Care NHS Trust
Worcestershire Health and Care NHS Trust is the main provider of community and mental health services across Worcestershire employing more than 3500 clinical and nonclinical staff. It delivers a diverse range of services from over 100 sites and in a variety of settings: people's homes, schools, community centres, and in-patient facilities and five community hospitals. With 26,000 recorded patient contacts per week Worcester provides services for people across all age groups from Health Visitor services for new born babies and their families through to services which support older people with complex health and social care needs.
Download success story (pdf. Open a new window)

Learn more about Dragon Medical One
"
Dragon Medical speech recognition transformed the way I work and my life! My notes are more complete and accurate and completed on time. I am now a total advocate for technology and how it can be used to positively impact on the healthcare team and our patients.
"
Karen Edwards
Occupational Therapist
Worcestershire Health and Care NHS Trust
Huge administration backlog
Individuals overwhelmed with paperwork
Enhance mobile working practices
Dragon Medical
Bluetooth/tethered headsets
Nuance Professional Services
Enhanced workforce mobility and adoption of the EPR.
Zero backlog, patient records updated within work hours
More time to care, improved patient experience
Background
Worcester is also one of seven mental health trusts chosen as a Global Digital Exemplar (GDE); NHS England's flagship digital initiative, prioritising funding for the most digitally advanced trusts. A GDE is an internationally recognised NHS provider delivering exceptional care, efficiently, through the use of worldclass digital technology and information. Exemplars will share their learning and experiences to enable other trusts to follow in their footsteps as quickly and effectively as possible. NHS England is currently supporting GDE's through funding and international partnership opportunities to establish proven models that can be rolled out across the NHS more broadly. In some cases, this will be sharing software or a common IT team. Others will adopt standard methodologies and processes.
Enhancing mobile working Worcester's GDE digital and technology investments will improve working practices for staff and front-line care for patients. These investments have focused on better access to patient records by enabling mobile access to the patient record system so that community and mental health teams can update patient records and other clinical documentation on-the-go and without needing to return to the office.