Drive EPR adoption with Dragon Medical One
Nuance is collaborating with hundreds of global healthcare IT suppliers and UK NHS IT specialists, to improve efficiency and usability of your electronic patient record, diagnostic imaging, and other clinical information systems. Our Dragon Medical One solution, a conversational AI workflow assistant and documentation companion enables more complete, accurate, and timely documentation improving patient care, accelerating EPR adoption and increasing staff satisfaction.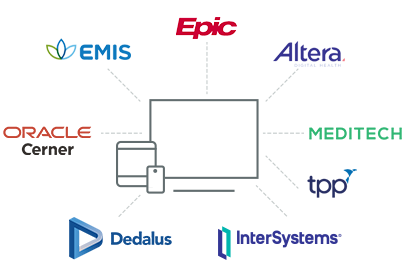 To make your job easier, we work harder on partnerships
We partner with the broadest range of EPRs - across platforms and devices - as well as RIS/PACS and other clinical workflow solutions. Nuance solutions create seamless workflows and help optimise and accelerate ROI from your EPR. Our voice driven solutions make it easier for healthcare professionals to capture the complete patient story directly in the EPR, reducing admin burden and releasing more time for patient care.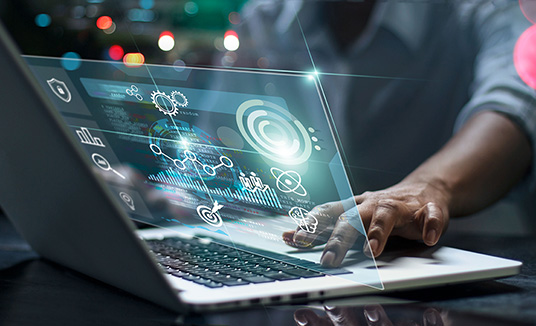 Trusted and secure partner for the UK NHS
The Nuance Dragon Medical One solution has met the NHS clinical safety DCB0129 standard. It features 99.5% uptime guarantee and runs on geographically dispersed data centres hosted on Microsoft Azure in the United Kingdom, UK GDPR-compliant and ISO 27001-certified cloud services.
Strategic collaboration
Nuance and our EPR, RIS/PACS or clinical information system (CIS) partners operate together on innovation projects to deliver a seamless user experience:
Enabling future development of AI-supported workflows
Boosting growth objectives with strategic partnerships aligned with CIS, EPRs, RIS and PACS
Superior compatibility
Dragon Medical One, conversational AI workflow assistant and documentation companion hosted on Microsoft Azure, is compatible with all leading EPRs as well as RIS/PACS and workflow solutions for mobile, web, and desktop.
Tailored offering
Dragon Medical One offers:
Cloud-based and secure speech-enabled documentation for clinicians on the go, accessible through any browser with no additional software to install or usernames/passwords to remember
Full support for PowerMic Mobile (Nuance mobile app. supported by iOS and Android platforms)
Speech-to-text capabilities outside the EPR/RIS/PACS, such as in Microsoft® Office
Compatibility and partnerships
Support leading EPRs partners
Nuance supports more than 150 EPRs, the following examples are just a snapshot of our partnerships with a few leading industry players.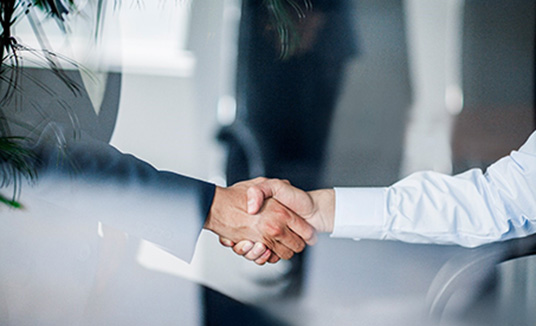 Professional services
Plan, deliver, support and optimise
With many years of practical experience, our professional services team understands NHS challenges and provides tailored services to meet the needs of individual hospital trusts. Our aim is to ensure successful and optimised usage of our solutions within the shortest time possible. Included in this service are various training options, including 'train the trainer' where we transfer our skills to your team early in the project until you become self-sufficient.