Convert shoppers into buyers
Deploy the right experience for the right customer at the right time, regardless of which channel they use.

Gain customers, increase revenue
With Nuance Customer Acquisition solutions, you could see a 20% increase in revenue within the first 90 days of your brand's digital transformation.
Power your customer engagements with Nuance Artificial Intelligence technology and manage them with our tried‑and‑true best practices. You'll boost conversion rates, reduce shopping basket abandonment, increase revenue, improve operational efficiency and identify and drive upsell and cross‑sell opportunities. The impact on your revenue could be huge.
Get our latest resources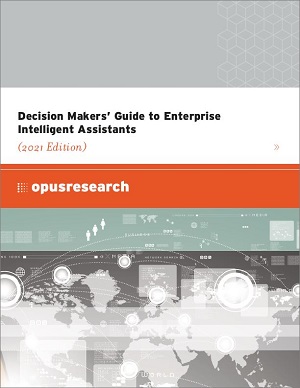 (pdf. Open a new window)
Leverage our real‑time customer targeting engine
(Play a video)
Help your customer find what they want, the way they want it, faster than ever. Engage the right consumer with the right engagement at the right time to deliver a personalised, effortless experience.
Maintain context across the customer journey
(Play a video)
Our omni‑channel platform enables one comprehensive view of the customer's experience across all channels, from IVR to SMS chat, from VA to live chat. Regardless of how your customers interact with your brand, your agents can respond accordingly.
Turn analytics into action
(Play a video)
We make data actionable. Our business analytics team works with you in an ongoing process to refine and optimise your programmes, and AI technology continuously improves your automated and assisted experiences.
Features
Digital portfolio
Our AI‑powered digital platform engages consumers via virtual assistance or live chat and can satisfy your customers' self‑service needs thanks to automated guides and multimedia content. All of these offerings are supported by a stellar professional services team.
Conversational IVR
Improve customer satisfaction by reducing call time and routing customers to the right agent or resolving issues without an agent at all. Conversational AI allows the IVR to listen, understand and respond to callers—allowing the system to anticipate needs, proactively provide information and rapidly resolve issues without engaging a live agent.
Proactive engagement
Automated outbound customer communication across text, voice, email and push channels can aid in upsell/cross‑sell opportunities. Proactively engaging your customers through automation lowers the overall cost of outreach and increases customer responsiveness and satisfaction.
Security and authentication
Protect your customers by easily authenticating their identity using state‑of‑the‑art, multimodal biometrics (voice and facial recognition). Make life easier for them but tough for fraudsters thanks to FreeSpeech background authentication and FraudMiner.