Live assistance and better ROI—just a click away
Reduce online abandonment by making it easy and convenient to contact a live chat agent.

Add superior live assistance to your digital engagement
Research shows that consumers expect immediate answers from the brand in every digital channel. The inability to answer your customers' questions can quickly drive them away. Delivering prompt live assistance instead makes your customers feel that their needs are being met.
Because Live Chat is integrated into the Digital Customer Engagement platform, you can use business rules on websites to target the right visitors at the right time with the right engagement tool. For example, use virtual assistants to engage the broader audience and answer repetitive questions. Then use live chat to answer complex enquiries and assist high‑value customers.
Increased mobile usage and a mobile mind shift led to the rise of customer service messaging. Nuance Digital Engagement Platform enables you to immediately react to your customers' enquiries coming from messaging channels but allows them to continue the conversation on their terms.
We make sure that your customers are always engaged throughout the online experience. Features like intelligent queuing to reduce waiting times, skills‑based routing to provide your customers with the best agent to solve their issue and contextual transfer of all important information to the live chat agent enables you to increase the effectiveness of the customer experience.
Get our latest resources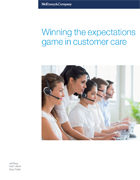 (pdf. Open a new window)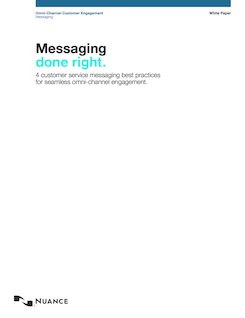 (pdf. Open a new window)
Targeting
We ensure that live chat is offered to the right customer at the right time, before they abandon their visit.
Intelligent
Routing visitors to agents with specialist knowledge avoids long waiting times, resulting in higher conversion and an improved customer experience.
Seamless
The Digital Engagement Platform provides a smooth transition from an automated customer engagement to a live chat agent, while maintaining the context of the conversation.
Effortless
Our technology enables an effortless customer journey, so your customers can engage with you whenever they want through any channel they prefer.
See how our product stacks up
50%
increase in conversion rate using a co‑browse tool compared to the site average
15%
decrease in live agent transfer rates by implementing accurate agent routing rules
50%
of all chat‑assisted sales are driven by targeted proactive chats
Features
Seamless, conversational, effective
Prompt live assistance makes the customer feel that their needs are being met.
Intelligent queuing and skills‑based routing
Live chat checks agent availability before offering an assisted engagement and ensures that visitors are routed to agents with the specialist knowledge required to answer their question.
Channel‑appropriate behaviour
Messaging and live engagements are integrated into the overall omni‑channel engagement strategy to create a seamless customer experience. Our technology allows you to treat every incoming message in a channel‑appropriate way while it lets your customers decide where to engage and in which manner.
Contextual conversations
If the conversation needs to be escalated from an automated engagement to live chat, or when your clients move between channels, like IVR‑to‑chat, chat‑to‑call and others, the platform will maintain the context.
Co‑browse
Agents can see the same browser screen as your customers, with secure access to only tagged pages. This offers the flexibility to assist consumers through complex processes online.
The intelligent virtual assistant, helping customers self‑serve while reducing contact center costs
See how Nuance IVR to Digital can optimize the customer experience by helping callers move seamlessly from the phone to a digital experience.
Turn mobile phones into a customer engagement channel that delivers unmatched results and ROI.