Make online as good as in-store
Nuance has the technology to offer shoppers in any channel the same level of helpful customer service they expect when they interact with staff in your store. With our omni‑channel customer experience approach, you'll prevent shopping basket abandonment and increase customer engagement regardless of how they shop and where they are in the process.

The retail landscape is changing
Online customers are no longer chained to their laptops, and brick‑and‑mortar customers are no longer limited to the resources in‑store. The explosion of smartphone and tablet usage in retail shopping has changed how brands relate to their customers, so brands that want to be industry leaders must have a fully integrated omni‑channel customer experience. But no matter how cutting edge a retailer's omni‑channel presence is, it is only as effective as its online customer engagement.
Get our latest resources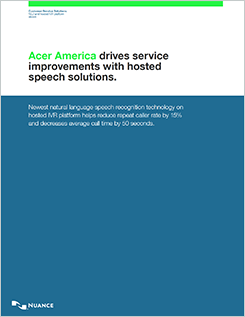 (pdf. Open a new window)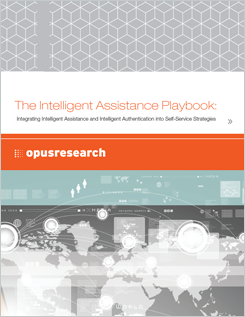 (pdf. Open a new window)
Increase average order value and decrease abandonment
Virtual assistants can help customers find what they are looking for, ask questions and perform transactions simply by typing or speaking as if interacting with a human sales associate. They increase sales conversion rates and average order value while attracting new customers by differentiating your commitment to the online experience.
Deflect contact centre calls
Proactively engage customers before they call to create a better experience throughout the entire process and divert traffic from your contact centre. By providing order and delivery status updates according to your customer's preference—phone, text or email—you can free up your customer service representatives to focus on tougher service cases and drive more revenue.
Decrease operational costs
Our conversational IVR solutions provide quick and easy self-service for your customers—from card activation to rewards balance to store locations—to reduce the number of calls to agents and improve your company's self‑service IVR containment rates.
See how our products stack up
35%
increase in self‑service usage
45%
upselling and cross‑selling
Experience that helps you stand out
Nuance professional services deliver self‑service solutions that improve the customer experience while lowering costs—so you can focus even more on your brand, your customers and your products.
Explore professional services
Retail expertise in action