Effectively manage live agent teams to make every customer chat or call a better experience
Nuance has a highly robust back‑end Workforce Management solution to make your engagement experience function at scale.

Optimise your customer engagements across your workforce or down to the individual
Workforce Management provides a supervisor module and an agent interface. These two combine to deliver superior workforce management capabilities while also assisting in the optimisation of both chat and call engagements.
To properly manage the simultaneous nature of chat interactions—as opposed to the linear, sequential nature of phone calls—our Workforce Management solution allows effective, efficient monitoring with your online engagement workforce. Whether you need to manage a large workforce or check on a single agent to review compliance after a coaching session, our tools deliver the power, flexibility and speed needed to accomplish your goals.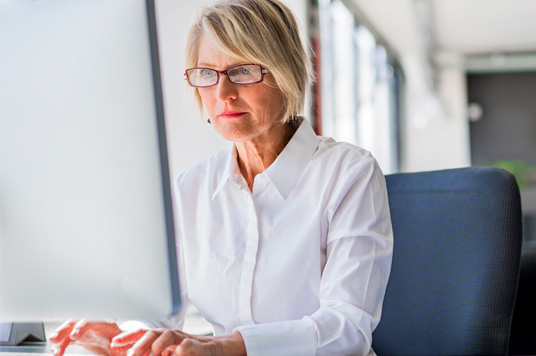 Administrative portal
Manage agent attributes, and view and configure reports while controlling overall site engagement operations.
What is our administrative portal?
It's an internal, brand‑facing tool, which means you are in control of your site engagement operations. You can add and manage agents for access to Workforce Management applications, configure business rules and report on all programme performance.
With customer experiences occurring in multiple channels, you need to see performance on one single scorecard. That's why our agent and client scorecard layouts are flexible, uniform, user‑friendly and report on multiple metrics. The scorecard takes big data insights and puts them at your fingertips within one omni‑channel view. Enabling you to drive actionable programme changes and provide meaningful coaching to your agents.
The live chat agent interface is designed to make the life of your chat agents as easy as possible. They receive all the necessary information to continue a conversation, like the current page the customer is on, which channel they came from, which device they have as well as custom scripts and co‑browsing to help the chat agent provide a better experience and faster resolution.
The live chat supervisor module provides a real‑time view of programme and agent performance, so if a chat agent needs assistance, the supervisor can reach out immediately. Custom views allow for an easy review of key performance metrics to quickly diagnose and resolve issues.
A smart routing mechanism ensures that customers are routed to the agent with the best skillset to answer the enquiry. Based on information gathered from the targeting engine, prior behaviour and engagements with a virtual assistant, the routing algorithm checks agent availability and defines the appropriate agent group and set of agents.