Campbell Clinic improves efficiencies and lowers costs.
Clinic 360 delivers fast, accurate documentation through a customized, automated workflow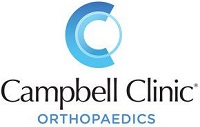 Company profile
Campbell Clinic, a leader in orthopedics for more than a century, serves 175,000 patients in five Memphis‑area locations each year. With 46 specialists seeing an average of 40+ patients per day, Campbell Clinic understands the value of a clinician's time. An antiquated in‑house transcription system proved costly and inefficient for the practice. Production delays often led to rescheduled procedures when documentation was not available at pre-certification.
Today, using Clinic 360, providers dictate on their mobile devices between appointments, and transcription data can be accessed in the EHR within hours. Automated data population ensures accuracy and reduces transcription fees. Referring physician relationships are stronger because of effective correspondence.
Download case study (pdf. Open a new window) Explore CDE One
"
Our providers' dictation patterns are very different, and Nuance gave us the ability to customize each physician's process to their own style, while still improving efficiency and reducing the overall spend.
"
Jason Manager
Process Improvement Manager
Campbell Clinic
Challenge
Reduce documentation costs
Monitor transcription performance
Improve documentation efficiency
Safeguard referral relationships in competitive environment
Solution
Clinic 360 Transcription
Clinic 360 Mobile
Implemented by nearly 200 providers
Results
Timely documentation expedites patient care and shortens billing cycles
Documentation spend decreases by 30%
Enhances relationship with referring providers
Background
Clinic 360 changed every aspect of how Campbell Clinic handles documentation. After a four-month phased implementation, all 46 providers, 100 physical therapists and 46 fellows and residents were up and running on Clinic 360 Mobile. A made-to-order workflow streamlines documentation with no limitations on mirroring complex clinic operations or meeting client needs.
As the home of the residency program for the University of Tennessee, Campbell Clinic presented unique challenges. Residents and clinicians typically collaborate on documentation for a single patient encounter, creating two separate notes. These two files needed to be combined into one complete note in order to be billed correctly. Nuance focused on increasing system functionality and accommodating this workflow challenge. Campbell Clinic Process Improvement Manager Jason McCormick values Nuance's willingness to join forces with clients, examine workflow needs, and enhance platform performance. "We improved the functionality of the system," says McCormick. "We made it something that can be extremely valuable for any practice, especially academic practices. We will continue innovating and improving features with Nuance as our partner."