Deliver better patient experiences with AI‑powered, omnichannel technology
Nuance Patient Engagement Solutions combine decades of healthcare expertise with award‑winning engagement technology that powers over 31 billion customer interactions annually. A single solution based on market‑leading Natural Language Understanding (NLU) and proven AI brings world‑class consumer engagement to healthcare, modernizing interactions across the patient journey.
Meet the demand for digital convenience
Advance the patient and care team experience by intelligently automating personalized interactions across voice and digital channels. Ease care management, boost patient satisfaction, and achieve better outcomes.
A single conversational AI solution
Solve pressing patient engagement issues with pre‑built or custom applications that deliver personalized, contextually relevant experiences across voice and digital channels.
Centralized omnichannel communication
Use the same market‑leading technology trusted by 75% of Fortune 100 companies to automate personalized and contextual inbound and outbound interactions on the patient's preferred method of contact. Re‑use constructed conversational experiences within and across channels—eliminating redundant work.
NLU‑powered AI for healthcare
Leverage the same conversational AI that powers virtual assistant capabilities within Epic, Cerner, and MEDITECH to accept, understand, and effectively resolve requests stated in natural language. Drive better outcomes with the highest performing AI, optimized for healthcare applications.
Integration to core systems
Power intelligent automation by connecting to the organization EHR, CRM, patient access center, revenue cycle systems, or telephony infrastructure. By personalizing and unifying experiences, organizations can provide more efficient interactions and make patients feel known and valued.
Provide automated interactive assistance for common tasks—all day every day—seamlessly addressing fluctuating call volumes and limiting call wait times and live agent use.
Technology with a human touch
Make live agents, like Nuance Service Desk for Patient Portal, more readily available for escalated, sensitive, or complex issues when automation enables self‑service for common tasks. Accelerate issue resolution and prevent the need to repeat information by transferring the full context of the conversation to agents.
Real‑time omnichannel analytics allow organizations to map the patient journey, monitor the system, and learn what patients need. By identifying what patients are doing and where they're getting stuck, organizations can continually optimize performance.
Award‑winning excellence delivers results
Average results for Nuance IVR + patient support customers.
40%
Containment rate
(percentage of calls that end in the IVR and are not transferred to an agent)
30%
Self‑service rate
(percentage of calls with a completed self‑service transaction)
47%
Support cost savings
(based on cost per support call and number of calls deflected from agents)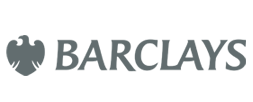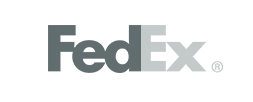 Benefits
Transform experiences and performance
Make it easy for patients to manage their care
Deliver personalized interactions within unified, omnichannel convenience that make patients feel connected and valued by their care provider. Quick completion of tasks supports easy care management and accountability to support better outcomes. Modern conveniences attract and retain patients.
Promote good health, effortlessly
Lighten patient management workload and advocate care plan adherence with automated outreach. Minimize care team administrative tasks with self‑service options for routine tasks (scheduling, support, FAQs, etc.). Helpful communication strengthens the patient‑physician relationship.
Protect revenue and streamline operations
Optimize workloads, control staffing costs, and drive billable appointment volumes with omnichannel automation. Simplify vendor management, use case expansion, security, and compliance with a single omnichannel solution.
Expand the power of your EHR
Grow patient portal use by easing access and offering self‑serve support. Complement the EHR by automating voice channel interactions with NLU‑powered conversational AI and reaching patients without patient portal accounts.
Turn common tasks into intelligent interactions
Nuance NLU‑powered conversational IVR allows patients to speak freely and quickly get the help they need. Callers ask questions and accomplish tasks just as if they were speaking with a live agent.
Solutions
Elevate your approach to patient engagement
Achieve operational efficiencies, delight patients, and ease care management throughout the patient journey with an expanding portfolio of existing applications—or custom‑build your own.
NLU‑powered conversational AI
Unparalleled Nuance NLU accepts the patient input in natural language, understands intent, and successfully resolves requests. Interactive Voice Response (IVR) greets patients with "How can I help you today?" and lets patient callers verbalize their needs—faster and easier than choosing from a laundry list of recited options. Intelligent Virtual Assistant (IVA) powers natural, conversational online chat with self‑service options that improve patient satisfaction.
Automate the delivery of voice and SMS appointment reminders based on real‑time data, field inbound voice appointment inquiries, and extend the convenience of interactive cancelling and rescheduling on the channel of contact. Alleviate care team manual work when patients self serve appointment scheduling within an automated, conversational dialogue.
Empower patients to self serve patient portal account access issues, answers to FAQs, or telehealth appointment preparation. NLU‑powered conversational AI offers 24x7x365 bilingual assistance, with the option to transfer to a live agent.
Strengthen the patient‑physician relationship and encourage good health with personalized outreach. From care gap reminders to broadcast messages to preventative screening notifications, thoughtful communication promotes wellness, protects revenue, and boosts satisfaction.
Allow patients to self serve prescription refill requests that trigger automatic in‑workflow approval requests for physicians and refill status notifications for patients.
Protect patient data with biometric authentication through Nuance Gatekeeper and replace outdated, vulnerable authentication methods.
Do it yourself, but not alone
Harness the power of best‑in‑class conversational AI services and APIs with Nuance Mix tooling platform and design a natural, conversational patient engagement experience. Use IVR and NLU, Text to Speech (TTS), and Speech to Text (STT) to power interactive dialogs. Once an application exists, quick adjustments allow deployment in multiple languages across multiple channels. Patients engage in natural conversations—no matter how they get in touch.