Real‑time analytics to improve clinical and financial performance
Nuance Performance Analytics helps improve clinical, financial and patient outcomes by providing real‑time data analytics and decision support systems for quality management, CDI leadership and patient safety teams to track, analyze and benchmark performance.
Benefits
Daily updates to improve outcomes
Nuance Performance Analytics is a web‑based solution that incorporates the latest regulatory, payment and reporting rules to provide comprehensive, customizable options to help analyze risks and identify improvement opportunities.
Take action immediately
Data is updated daily for all criteria - not weekly or monthly
Understand all populations
Single data source for care team members to understand all populations and performance
Identify trends
Identify emerging trends with a graphic representation of performance opportunities
Optimize MCC and HCC capture
Integrated inpatient and outpatient outcomes identifies MCCs that are also HCCs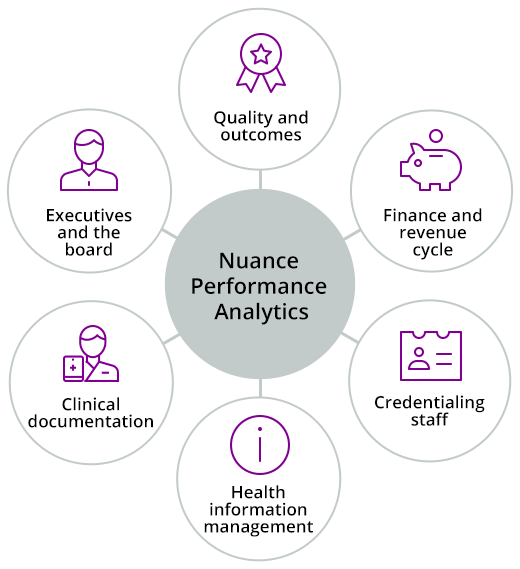 Improve decision‑making enterprise‑wide
From the boardroom to the bedside, Nuance Performance Analytics enables reports to be easily customized to meet multiple stakeholders' needs.
This comprehensive, customizable decision support tool enables enhanced trend and data, and helps you understand information about the quality, costs, and profitability of service lines.
Features
Monitor and intervene with customized reporting
Real-time trending
Automatically renders timely and actionable information daily.
Dashboards
Provides insight to help assess clinical and financial performance.
Benchmarking and trending
Enables timely monitoring and trend analysis for readmissions, PSIs, HACs and physician performance.
Physician profiling
Allows for summarization of physician statistics for readmission analysis, top DRGs, diagnoses and procedures, case mix and clinical outcomes, and much more with customizable fields.
Unmatched outcomes
#1 KLAS Category Leader for Quality Management
Nuance Clintegrity Quality Management Solutions has been recognized as Best in KLAS in 2020, 2018, 2017, 2015/2016 & 2014.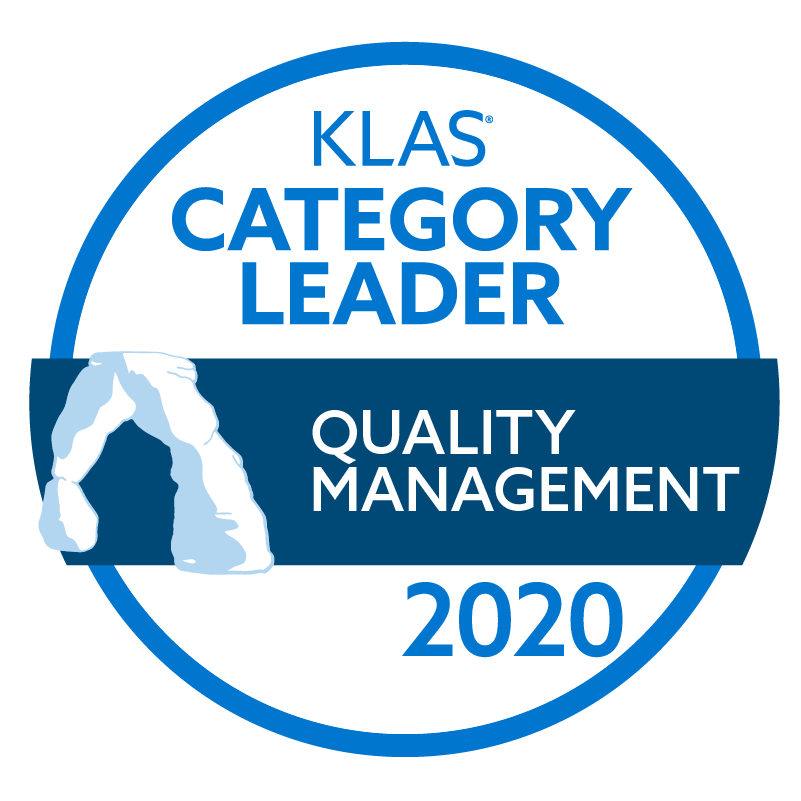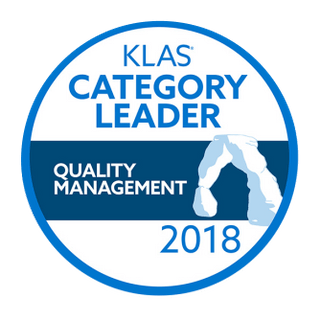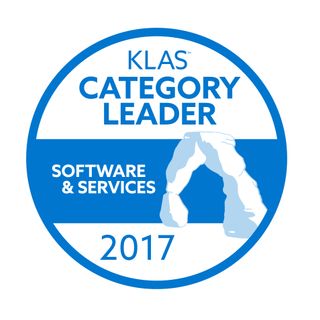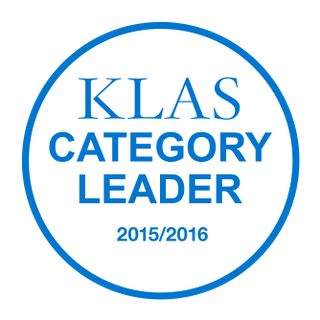 Complementary solution
Enhance your performance
Nuance Quality Measures and eCQMs
Simplify core measures abstraction and submission that provides daily updates to help improve core measure monitoring and compliance.