Citizens Medical Center provides healthcare for life with Nuance solutions
Embracing Artificial Intelligence-enabled technology as a strategic asset.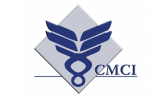 Company profile
The teams of physicians, nurses and other medical professionals at Citizens Medical Center, Inc. (CMCI), a critical access hospital in Colby, Kansas, are committed to enhancing the lives of the people they serve. As part of that commitment, CMCI has not only expanded its capabilities and services, but also it embraced technology as a strategic asset, an evolution that carries more weight with CMCI's role as a critical access hospital in a rural area of western Kansas.
Download case study (pdf. Open a new window) Explore AI in Healthcare
"
People in our area need to know they can come to CMCI for high-quality healthcare. We're creating a regional presence, and we're getting there every day. Each day is better than the day before, and we've made a lot of good changes on the technology front to be able to do this. We know there's more to do, but we're grateful to Nuance for helping us take these first steps.
"
Jacee Dobbs
Chief Information Officer
Citizens Medical Center, Inc.
Challenge
Poor productivity and low clinician satisfaction with clinical documentation tools
Lack of mobile dictation options for clinicians
Prohibitive cost of clinical documentation using aging technologies
Need to improve clinical documentation turnaround time
Solution
Dragon® Medical One, offering cloud-based speech recognition for documenting care in the EHR and beyond
PowerMic™ Mobile for flexibility and mobility of note capture
Nuance® Transcription Platform, delivering integrated transcription workflows
PowerShare™ Network, enabling secure access to, and sharing of, medical imaging and imaging data
Results
Improved satisfaction and quality of life for physicians due to streamlined workflows and cloud solutions
Improved patient experience with faster, more accurate delivery of patient notes
Reduced clinical documentation costs
Removed CDs from the image exchange workflow
Physicians surveyed agreed that Dragon Medical One made it easier to capture the patient story and helped improve document quality
Background
Jacee Dobbs joined CMCI in 2015 as its new chief information officer, fully recognizing the role that technology plays in today's healthcare environment. "In the past, healthcare executives considered technology to be a necessary evil," she says. "But that's begun to change; technology is no longer in the background. In fact, no healthcare organization, no matter the size, can survive— let alone thrive—without technology in the driver's seat."
With this mindset, Dobbs began the task of updating technology for CMCI. "Because of our location in rural Kansas, we often bring in specialty physicians, particularly from the Denver metro area, to support our patients and clinical teams here. We were using another vendor that had an on-premise voice recognition platform with back-end transcription, but it wasn't meeting our needs and it was time for an improvement," explains Dobbs.
CMCI clinicians need flexible solutions to improve their quality of life and impact patient care
Dobbs wanted to quickly and effectively solve this problem for CMCI clinicians and had been familiar with Nuance's speech recognition technology from previous experience. She decided to work with Nuance to build a complete solution that would replace the existing transcription platform with the latest in speech recognition technologies. From there, a dedicated user group would test the platforms and ensure their compatibility with workflows and clinicians at CMCI.