South Jersey Radiology Associates invests in PowerScribe 360 and mPower Clinical Analytics to power its future of care.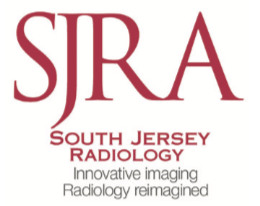 Company profile
For nearly 80 years, South Jersey Radiology Associates (SJRA) has provided a multitude of imaging services to patients throughout the south Jersey and Philadelphia regions. Today, the organization includes 12 facilities and employs more than 50 radiologists whose daily mission is to deliver the highest quality of care possible to their patients. But that's not all. Since 2011, SJRA has been able to extend its value even further by not only providing superior care, but also efficiently tracking and measuring its top-of-the-line service.
Download case study (pdf. Open a new window) Explore mPower Clinical Analytics
"
With value-driven payment models driving the future of healthcare, facilities are going to have to prove their value and demonstrate that they are following guidelines. Without a solution like mPower Clinical Analytics, that is going to be difficult to do.
"
Dr. William Muhr
Diagnostic Radiologis
South Jersey Radiology Associates
Challenge
Required to mine data from reports manually
High level of variability among reporting
Inefficient workflows among radiologists and facilities
Inability to thoroughly track throughput of patient care
Solution
PowerScribe® 360 and mPower™ Clinical Analytics
Results
Eliminated manual data mining
Successfully implemented guidelines to reduce variability of reporting
Achieved a 10% increase in workflow efficiencies
Attained ability to track throughput of patient care
Background
Up until five years ago, SJRA was forced to complete any data mining and analytics research solely by manpower— a process that was inefficient and ultimately not feasible for the large volume of data that SJRA's facilities received. Seeing this manual process as a roadblock to its organizational growth, SJRA became one of the first non-academic institutions to implement Nuance PowerScribe 360 and mPower Clinical Analytics in 2011.
"When we were in the process of implementing mPower Clinical Analytics, we were really looking for one solution that could provide us with the ability to access analytics and mine large amounts of data accurately and efficiently," said Dr. William Muhr, diagnostic radiologist at SJRA. "mPower Clinical Analytics was the only solution on the market that offered all the functionality we needed in a complete package. Unlike others, it didn't require us to piece together a custom solution. We liked that, saw its potential, and have been using it ever since."
Due to the low learning curve required to use mPower Clinical Analytics, SJRA, and its radiologists were able to instantly eliminate the need for manual data mining while also using the technology to reduce the variability of reports. For example, today SJRA utilizes mPower Clinical Analytics to help streamline reports for thyroid nodule findings on chest CTs, amongst other uses.