Connect. Serve. Sell.
Turn mobile phones into a familiar customer engagement channel that delivers unmatched results.
Bring intelligence to life™
Engage millions of customers on the channel they know
The Nuance Digital Engagement Platform, combined with one of the world's most popular messaging apps, provides an effortless customer experience for real-time and asynchronous messaging, meeting your customers' demand for instant and contextual service.
Apple Messages for Business adds a new channel to Nuance Customer Service Messaging, enabling enterprises to engage with their clients in their channel of choice, whenever they want. The combination of automated and human-assisted interactions makes it easier for companies to react to enquires at any time. Data from all digital engagements augment the enterprise's ability to draw meaningful and actionable insights to continuously improve their customer engagement.
Get our latest resources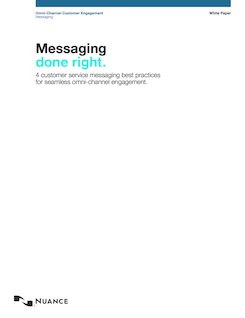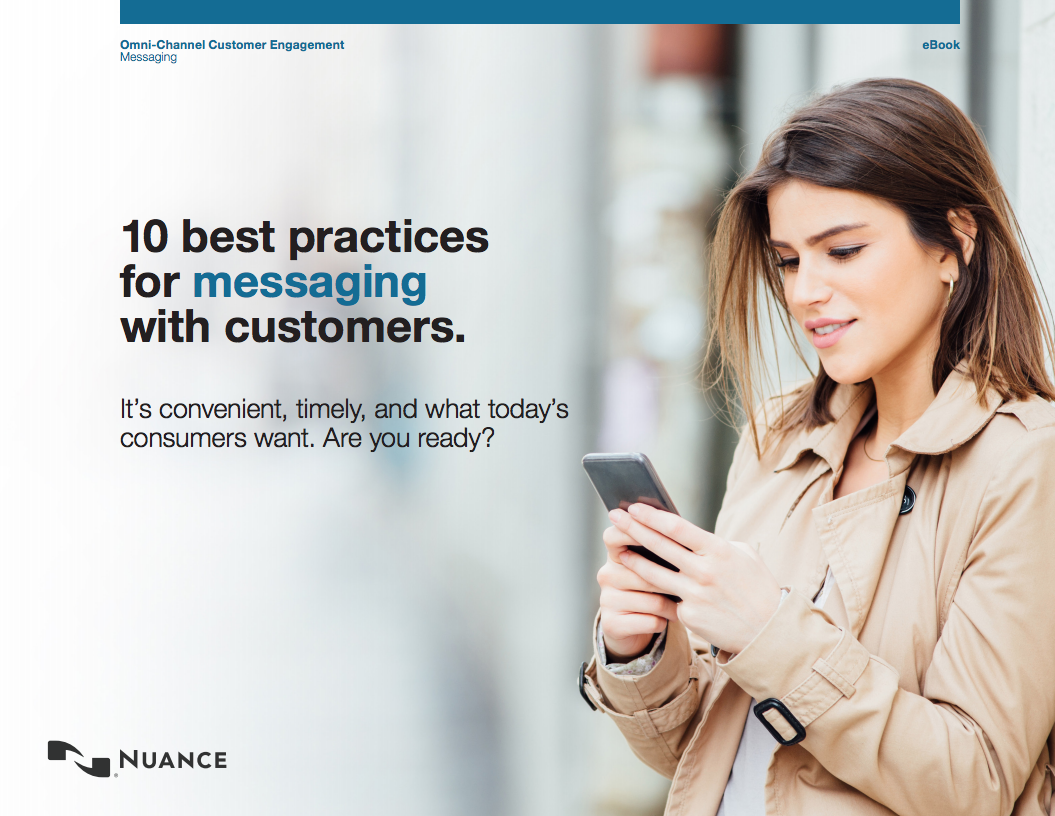 10 Best Practices for Messaging with Customers eBook
Read how, when customer service messaging is done right, it can seamlessly integrate into an omni-channel engagement strategy.
Get it now

(pdf. Open a new window)
Benefits
Enterprises will be able to chat with millions of customers a day—effectively and affordably
Nuance enables this in several conversational ways:
By adding Apple Messages for Business to your omni-channel strategy, you are creating seamless and contextual engagements instead of siloed experiences.
Nina is designed to deliver an intuitive, automated experience by engaging customers in natural, human-like conversations for a more efficient contact centre operation.
Live agent interactions deliver personalised and relevant information for fast and effortless resolution of your customers' inquiries.
Why messaging is important
41%
of organisations currently use messaging as part of their channel mix for customer service conversations
25%
greater annual growth in revenue by companies that are doing messaging right vs. brands who are not using messaging
One platform for all customer engagement needs
Watch how Nuance Customer Service Messaging enables you to engage with your customers on their terms.