We have your next industry‑disrupting innovation
You lead the line in customer service. Maintain your website's edge with technology from Nuance.

Offer the services people crave
Optimise your site to enhance services, decrease costs and deepen relationships with your online customers.
Banking never stops, your customers expect you to make life easier—providing the information and services they need, when they need it, on the channels they prefer. They expect highly secure transactions with no hassle. With Nuance, you can meet these seemingly impossible demands and offer the next generation of service.
Nuance provides an omni-channel platform that lets you provide a more secure, personalised, and satisfying customer experience with a clear competitive advantage across channels.
Get our latest resources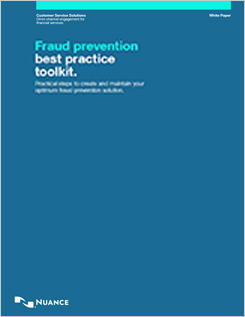 (pdf. Open a new window)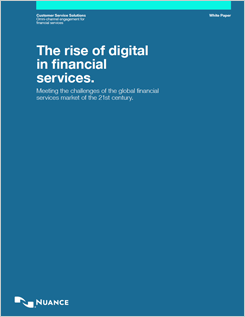 (pdf. Open a new window)
Increase number of applicants and enrolments
(Play a video)
Enable financial service brands to advise and assist site visitors through the different plan options across a variety of channels delivering incremental revenue and providing great customer experience. Make it simple and easy for consumers to get assistance with setting up and managing their account online with virtual assistance, live chat or guides.
Improved security and authentication
(Play a video)
Avoid the number of incoming calls for password and security questions by delivering hassle‑free authentication with intelligent Biometric solutions to decrease fraud, improve agent handle time and improve customer satisfaction.
Improve customer
retention
(Play a video)
Help financial service brands reduce calls and operating costs all while delivering a brand differentiating customer experience across a variety of channels and devices. Engage and solve consumers when, where and how they want it. With Nuance's platform you can target consumers who are displaying the need for assistance.
54%
Decrease in queue abandonment