Authenticate customers. Stop fraud. Keep everyone happy.
Nuance biometric security solutions help leading organisations around the world authenticate customers using just their voice, face or other biometric modalities, leading to happier customers and millions saved from fraud.

Market leading biometric security technology
For the second year in a row, Nuance was named the top biometrics vendor by Opus Research in its Intelligent Authentication and Fraud Prevention Intelliview Report. If you're considering biometrics solutions, this is significant—the 2020 report puts Nuance at the top of the Leader quadrant ahead of 19 competitors because its customers report better ROIs, higher fraud loss savings, and higher authentication success rates than organisations deploying competing solutions.
Get our latest resources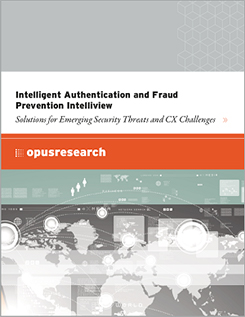 Award‑winning biometrics technology
Across industries and geographies, Nuance is recognised for its innovative biometric authentication and fraud prevention technology.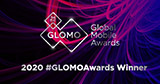 (Open a new window)
The GSMA awards its Global Mobile (GLOMO) Awards to those companies driving innovation in the rapidly evolving mobile industry. Nuance Gatekeeper won GSMA's 2020 GLOMO Award for Best Mobile Authentication & Security Solution.

(Open a new window)
"With cybercrime heading into the tens of billions of records stolen and potentially trillions of dollars in damages, we are proud to recognise Nuance Communications as an award‑winning innovator that offers a new approach to defeat these criminals."
— Pierlugi Paganini, Editor‑in‑chief, Cyber Defense Magazine.
The need for voice biometrics is clear
85%
Of customers are dissatisfied with today's automated authentication.
42 seconds
Average Handle Time (AHT) saved with each call when companies switch to voice authentication.
£2
Every pound of fraud costs organisations nearly two times more than the actual cost itself.
Features
Improved security & customer satisfaction
The importance of security cannot be understated. Today's businesses rely on working with known customers in a friction‑free environment. To get to that level of customer service, organisations need to be confident that their customer is who they say they are. This is why leading organisations around the world are addressing this problem with our AI‑driven biometric security solutions.
Biometric authentication
From voice and behavioural to fingerprint and other biometric modalities, Nuance biometric solutions provides multiple ways to provide faster, more secure authentication with less customer effort.
Our suite of security solutions such as Nuance Gatekeeper provide state‑of‑the‑art, multimodal biometrics for authenticating customers before they reach an agent. This authentication can be done using a passphrase or natural language, so your customers don't have to remember a complicated PIN or password.
Authenticate without interruption
Authenticate a user while an agent is speaking with your customer. Nuance Gatekeeper compares the voice on the phone to the voiceprint on file and flags the agent in real time—within 10 seconds of conversation.
Authenticate with your mobile app
Imagine enabling your customers to authenticate with a selfie (a picture taken from their phone) or using their voice.
Fraud detection + prevention
Nuance fraud solution accurately identifies the criminals behind account takeover attempts enabling organisations to go from fraud displacement to fraud prosecution.
ConversationPrint™
A form of behavioural biometrics, ConversationPrint™ is a true industry first and can identify fraudulent activity in real‑time based on a choice of words and patterns of speech or writing during an interaction with a human or a virtual assistant. Speech‑to‑text, a core competency of Nuance, is applied to short speech segments to analyse vocabulary, sentence structure, grammar, and more that are unique at an individual level.
Each person is unique in how they interact with their world. Nuance Gatekeeper analyses biometric behaviour patterns including how a person types, uses a mouse, holds their smartphone or even how they pause when accomplishing a task. If these behaviours change, such as when a fraudster hijacks a chat session, Nuance Gatekeeper can flag the user as changed and escalate to a fraud specialist.
Check out our Security AI APIs
Get full details about our biometric authentication and fraud prevention APIs for improving customer experiences and mitigating fraud in digital and voice channels.
Learn more

(Open a new window)
Nuance IQ Magazine
How do you stay ahead of the fraudsters? Innovate!
Nuance Innovation Quarterly: The Security Edition
Take a deep dive into the world of security in the contact centre and beyond. Get real‑life stories from the fraud battlefield and hear tales from the pioneers of AI security.
Information portals
Authentication and fraud prevention
To provide the highest levels of security and convenience to legitimate customers while combating the near‑constant attacks by hackers, organisations use Nuance's integrated authentication and fraud prevention solutions to keep customers happy and their accounts safe while saving millions of dollars. Visit our authentication and fraud prevention information portals for more information.
Integrated authentication & fraud prevention
With the security of PIN and password‑based systems under near‑constant attacks by hackers, organisations use our solutions to save millions of dollars while keeping customers happy and their accounts safe. This is why over 300 million consumers make more than five billion successful voice authentications annually using our biometric security solutions.
Powered by AI
Nuance Gatekeeper pushes the boundaries of fraud prevention by applying deep neural networks (DNN) and advanced algorithms to detect synthetic speech, recordings, and brute force attacks.
Omni‑channel customer engagement
Nuance omni‑channel engagement solution delight customers while simultaneously providing the highest levels of security.
What makes a customer happy? Being able to get right to their problem without having to prove who they are. With biometric technology from Nuance, customers increase their satisfaction by authenticating naturally with the sound of their voice, face or even the way they interact with the device.
Leading financial institutions are leveraging voice and facial biometrics to keep customers secure—and fraudsters at bay. Watch this CNN Money report to see how Nuance security solutions deliver effortless authentication.