Make incident reporting faster, safer and more complete
Dragon Law Enforcement provides a faster, safer and more efficient way to create incident reports and makes CAD/RMS systems easier to use—by voice.

Learn how hundreds of departments are using speech recognition to improve the quality of reporting, officer safety, and community visibility.
Paperwork burden in policing
For frontline officers, spending about three to four hours per 12-hour shift completing incident reports and other documents is the norm. This administrative burden on officers impacts report quality, community presence, and safety.
Get our latest resources

Overcoming the Police Paperwork Challenge
How speech recognition helps police officers spend less time on paperwork and more time out in the field – serving and protecting the community
Get it now

(Open a new window)
Fight paperwork
Spend less time on paperwork, more time protecting and serving
The challenge
Police officers face unique reporting challenges. For instance, they can spend an hour or more typing up a single incident report. For police sergeants at the station, checking incident reports filed by frontline police, rostering and other paperwork consumes a large portion of the working day. Heavy documentation demands can impact the timely filing of reports, limit community visibility, and even put their safety at risk. There is a better way.
The solution
Dragon provides officers with a faster, more accurate way to safely and efficiently improve daily reporting and documentation demands, while speeding data entry into CAD/RMS systems —all by voice. Departments can eliminate paperwork backlogs and transcription costs while improving report detail and accuracy—enabling officers to spend less time on paperwork, and more keeping communities safe.
Transform incident reports by voice
Learn how hundreds of departments are using speech recognition to improve productivity, efficiency, and safety.
Reporting challenges


Explore the challenges departments face with inefficient documentation processes.
Dragon Law Enforcement in action
See how to enable officers to create incident reports and make the RMS easier to use—all by voice.
Features and benefits
Empower law enforcement professionals to keep up with documentation demands
Ensure timely filing of incident reports
Eliminate the need to decipher handwritten notes or try to recall details from hours before. Officers simply speak to create detailed and accurate incident reports, 3 times faster than typing and with up to 99% recognition accuracy—Zall by voice.
Leverage Nuance Deep Learning technology
With a next-generation speech engine powered by Nuance Deep Learning technology, Dragon achieves high recognition accuracy while dictating, even for users with accents or those working in open office or mobile environments; making it ideal for diverse work groups and settings.
Speed data entry within records management systems (RMS)
Use fast and accurate dictation to enter data into RMS and CAD systems or other applications. Officers or support staff simply dictate anywhere they would normally type, and fill and navigate within form fields by voice.
Keep officers safer and more situationally aware
Improve in‑car documentation and safety while officers are stationary in their patrol cars. Officers can look up license plates simply by saying "Enter license plate Alpha Bravo Charlie 123," or write reports and respond to calls—all while staying heads up and with their eyes on their surroundings.
Increase officer omnipresence in the community
Enable law enforcement professionals to dictate reports and other paperwork in a fraction of the time it would typically take typing by hand. The result: officers spend less time back at the station tethered to a computer, and more time on patrol keeping communities safe.
Eliminate or reduce transcription time and costs
Reduce dependencies on outsourced transcription services and costs. Using Dragon, support staff can transcribe recorded notes or voice files of another single speaker into text quickly and easily back at the PC, or use the Auto Transcribe Folder Agent (ATFA) to transcribe batch files of audio recordings.
Empower officers with a Nuance PowerMic option.
Empower officers to complete reports with a high‑quality, handheld microphone. Officers can dictate, edit, navigate and review documents, or switch dictation on and off using a toggle button if they need to exit the vehicle quickly. And with programmable buttons, automate steps such as advancing sequentially through form fields of an incident report.
Centrally manage for significant costs savings
The Nuance Management Center makes it easy to track employee usage of Dragon, redistribute licenses based on usage, and manage or share customisations, including custom words, commands and auto‑texts, across multiple users.
Our vision for the interview room of the future
Showcased at IACP 2019 in Chicago USA
Preview the interview room of the future to see our vision of what's coming next
Nuance presented our vision in answer to one of the most frequent requests we receive, "When will speech recognition come to the interview room and automatically create a time-stamped transcript of an interview between a detective and suspect?"
Improve mobility
Improve documentation and reporting out in the field
Empower police officers and other public safety officials to keep up with reporting demands even when they are away from their desk. Easily integrate Nuance's cloud-based, professional-grade mobile dictation solution, Dragon Anywhere, into your mobile documentation workflow, and make it easier for officers to complete reports in real-time—by voice—via their iOS and Android smartphones and tablets.
Meet our professional productivity solutions
Dragon Professional Anywhere
Accelerate productivity and save money for your organisation with flexible, cloud‑hosted speech recognition that integrates seamlessly into enterprise workflows.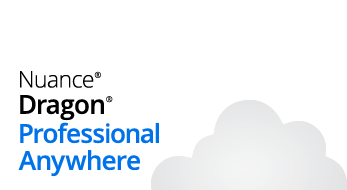 Dragon Professional v16
Short‑cut repetitive steps and create accurate documentation 3x faster with robust, highly customisable speech recognition. Optimised for Windows 11, v16 increases productivity with an unmatched suite of functionality that cuts costs for individual professionals and large organisations.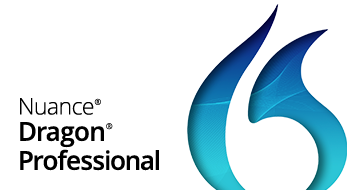 Dragon Anywhere Mobile
Extend your enterprise‑wide documentation capabilities with professional‑grade mobile dictation that allows you to create, edit, and format documents of any length and share information directly from a mobile device.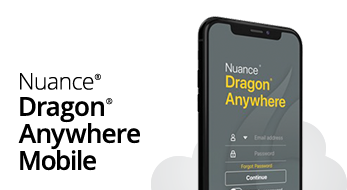 Nuance Management Center
Centralised user administration made easy
Documentation overload
Too much time spent on inefficient administrative work.
Document backlog and missed deadlines
Inaccuracy and risk of noncompliance
Time/cost of transcriptions
Cost of deployment and maintenance
Inefficient use of time when in the field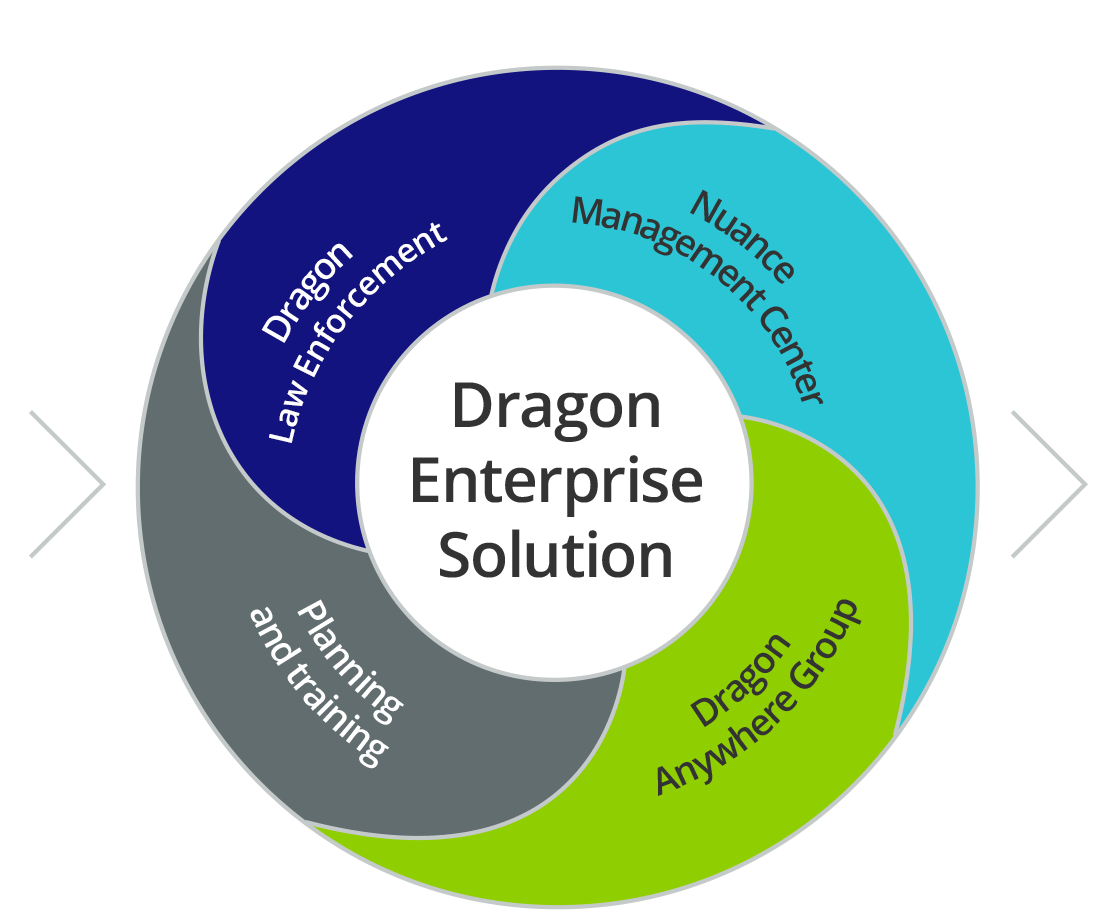 Solution benefits
More time to focus on clients or drive your core business.
Increased efficiency and productivity
Improved accuracy and compliance
Reduced transcription time and costs
Efficient, centralised management
Higher documentation productivity when in the field
Nuance Management Center (NMC) makes it easy to track usage and centrally manage licenses, user accounts and profiles, administrative settings, and custom words and commands across the enterprise. Dragon Professional speech recognition software coupled with NMC and goal-driven project management and services provides a complete enterprise-ready solution that meets your organisation's specific documentation productivity requirements to improve the corporate bottom line.
Nuance Management Center can easily manage Dragon Professional licenses, depending on the individual user's needs. An administrator for example, can easily assign or switch a license via a license key, saving time by centrally managing both product deployments as needed.