Improve productivity, compliance, and client service
Join the thousands of financial advisors who are using Dragon speech recognition solutions to create more detailed, accurate financial documentation to improve compliance, increase productivity and deliver better client service—by voice.
Cloud-based speech recognition within the finance sector


How does cloud-based speech recognition solutions help accounting, financial and insurance firms maximise productivity, improve client service and reduce costs while meeting growing compliance mandates?
Get our latest resources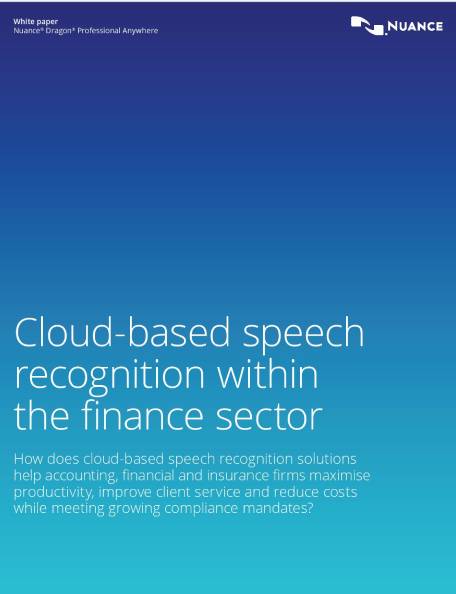 Cloud-based speech recognition within the finance sector
The financial sectors are prolific document creators and riddled with paper processing. Many of these documents are required to meet corporate and government requirements. So how can cloud-based speech recognition help?
Download our whitepaper to find out more.
Get it now

(Open a new window)
Improve financial documentation
Balance paperwork demands and regulatory compliance efforts
Busy financial service professionals face significant paperwork challenges. Increased regulations mean more scrutiny towards document compliance. There is a better way. Improve overall efficiency using Dragon speech recognition and create detailed financial documents – all by voice. All while keeping customers satisfied.
Put Dragon to work
A smart investment for compliance and documentation productivity
Documentation that makes business sense.
Streamline financial documentation tasks to improve overall compliance, efficiency and service.
Streamline transcription needs.
Dictate notes or reports into a digital voice recorder while information is still fresh in your mind. Dragon will transcribe the audio files into text – instantly – when you connect to your desktop computer.
Speed through documentation.
Complete documents faster than ever by voice. Dragon is 3 times faster than typing and up to 99% accurate right out-of-the-box.
Easy deployment for business.
Flexible volume licence programmes and central user administration make it easy to deploy and manage Dragon across your business.
Boost efficiency with customisation.
Customise words for accurate recognition of the industry terms, acronyms or personal preferences you use every day.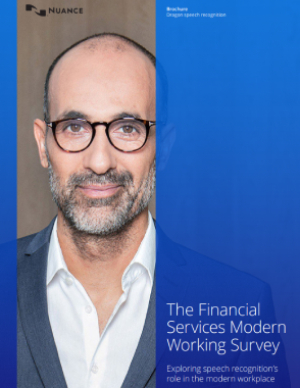 Censuswide Financial Services Modern working survey​
There's no denying the nature of work has changed.​ After years of disruption, employees have new needs and new expectations about their working lives. In partnership with Censuswide, we surveyed financial services professionals to find out what modern working looks like.​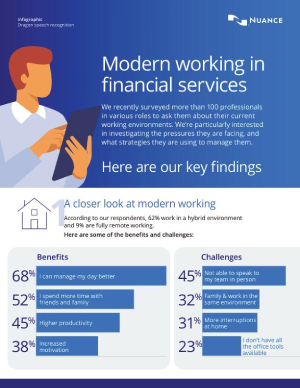 Financial Services Modern Working Infographic​
A snapshot of our key findings on hybrid working, admin burden, the benefits and demand for speaking instead of typing and what financial services professionals are saving time for.​ ​
Watch our video summary of the Censuswide Financial Services Modern working survey to understand the benefits of professional speech recognition for the financial sector.​
Testimonials
Hear what Dragon users have to say
Tony Gillett is a financial planner with over 35 years' experience in his field. Before using Dragon, his biggest challenge at work was accurate documentation and the time taken with administrative work.
International bestselling author, finance and investment expert, radio broadcaster, newspaper columnist and public speaker, Noel Whittaker is one of the world's foremost authorities on personal finance. Here he speaks about his use of Dragon (his number one, indispensable, work tool) & how it has increased his productivity.
Making up a part of Bush and Campbell Accountants that has serviced clients in the Riverina for the past 100 years, Sharon Ferguson, is the Director and Senior Financial Planner at Bush and Campbell Financial Services in Wagga. Here she talks about the difference Dragon speech recognition has made to the business and the advantages for financial planners.
Meet our professional productivity solutions
Dragon Professional Anywhere
Accelerate productivity and save money for your organisation with flexible, cloud‑hosted speech recognition that integrates seamlessly into enterprise workflows.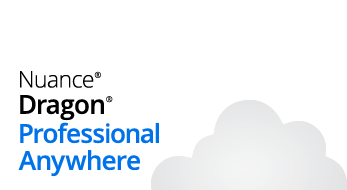 Dragon Professional v16
Short‑cut repetitive steps and create accurate documentation 3x faster with robust, highly customisable speech recognition. Optimised for Windows 11, v16 increases productivity with an unmatched suite of functionality that cuts costs for individual professionals and large organisations.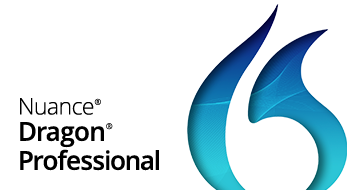 Dragon Anywhere Mobile
Extend your enterprise‑wide documentation capabilities with professional‑grade mobile dictation that allows you to create, edit, and format documents of any length and share information directly from a mobile device.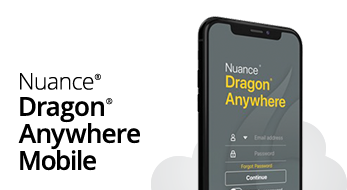 Enterprise deployment
Deploy and manage Dragon across your business for maximum impact
Talk to us about streamlining documentation processes within your business with Dragon speech recognition.
Contact sales