Get actionable customer insights to maximise contact centre performance
Understand customer interactions—and make instant improvements
When your success is measured by customer satisfaction, it pays to understand exactly what's happening across all customer interactions. But it takes some serious omni‑channel analytics muscle to get the insight you need to fix recurring issues, increase productivity, identify training opportunities, guarantee compliance and find new ways to enhance the customer experience.
You need a complete view of customer engagements across channels to streamline processes, reduce customer effort and uncover new operational efficiencies in your contact centre. That's where Nuance Analytics comes in.
Get our latest resources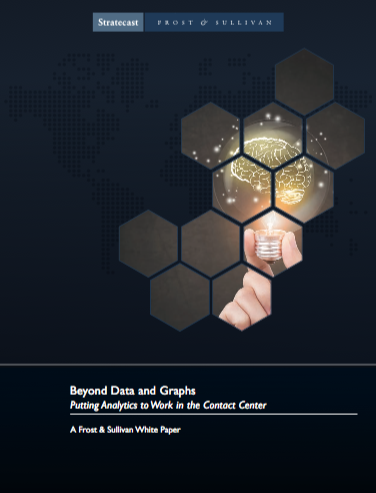 Beyond Data and Graphs: Putting Analytics to Work in the Contact Centre
Discover how contact centre analytics can synthesise actionable insights to enhance the customer experience.
Get it now

(pdf. Open a new window)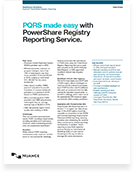 See the whole picture
Nuance Analytics automatically captures and analyses all omni-channel customer interactions—including calls, live chats, SMS, emails, social media posts and more—to give you actionable insights into emerging patterns and the root cause of both successes and failures. Our customer engagement analytics solutions are fast to deploy, and powerful APIs make them simple to customise, so you can quickly get visibility into the KPIs that matter most.
And that's not all. Nuance Analytics solutions also improve quality assurance and risk mitigation, with automated agent performance monitoring and scoring, alerting and call intervention.
Features
Everything you need to put customer experience first
Analysis of every customer interaction, across every channel
No more manually analysing a tiny percentage of contacts. With Nuance Analytics, you gain complete visibility into all customer interactions, making it much simpler to isolate root causes and optimise agent and application performance.
User‑friendly dashboards and visualisations
Customer insights are great, but actionable customer insights are better. Nuance Analytics lets you track KPIs and agent performance, visualise customer interaction data with ease, and quickly drill into the areas that need your attention.
With Nuance Analytics, you do things your way—whether it's in the cloud or on‑premises. Out‑of‑the‑box packaged solutions offer rapid deployment and fast ROI, while our open architecture and APIs enable you to easily integrate with your systems of choice to deliver even more value.
The Nuance Transcription Engine offers exceptional accuracy and can transcribe multi‑speaker audio in 43 languages. And when you know you can rely on the accuracy of your customer insights, you can take action faster.
Simpler compliance and less risk
Nuance Analytics monitors every interaction to make sure agents stick to the script, make required disclosures and don't use risky language. And real‑time alerts enable intervention when needed. Auto-redaction technology also means sensitive information is never recorded, helping you stay PCI‑compliant.
Expertise from the global speech leaders
Our Professional Services team has been leading the way in IVR and speech deployments for 20 years, so your solution will be integrated and optimised by industry leaders. Our experts can even help you complete a test drive to prove value in weeks.
Benefits
Increase satisfaction, efficiency and quality. All at the same time
Improve the customer experience
When you can see—and understand—all your customer interaction data, it's easier to evaluate your customer experience, identify best practices and areas for improvement, and determine the actions you need to take to increase CSAT and NPS.
Increase contact centre efficiency
Intuitive data visualisation helps you find new opportunities to optimise contact centre operations, so you can minimise hold times, improve first-call resolution rates and reduce average handling times. That means lower costs for you and a better experience for your customers.
Automate quality assurance and performance management
Automated performance monitoring and scoring mean you can easily evaluate agents and quickly give them the feedback, coaching and training they need to perform at their best and maintain regulatory compliance.
Omni-channel analytics use case: Speech analytics
When it comes to contact centre efficiency, speech analytics is one of the most powerful tools in your omni‑channel toolkit, giving you unique insights into customer sentiment and agent behaviour.
Read our guide, Harnessing the Power of Speech Analytics, to discover how these valuable insights can help you deliver unprecedented contact centre efficiency—and provide customer experiences that stand out from the crowd.
Get the deep customer insights you need
If you want a better customer experience and a more efficient contact centre—let's talk.